Focus
March 10, 2012
Twenty-three other distractions buzzing around me, waiting for the ominous ding that continuously sounds every fifty minutes. Instead of the usual morning bell coming from the system in the ceiling, the bell came from the phone hooked into the wall of my history class.

In the middle of a lecture, my teacher was unable to answer the call, so one of the distractions picked-up with an obnoxious, "Herro!"

The other end of the line asked for Brian. Forgetting the name of our history teacher, the distraction told the distraction named Brian to take charge of the phone conversation. Unable to understand what the caller needed, Brian hung up.

The following morning, our teacher skipped the usual textbook talk, and stood in front of all of us. One could smell the mixed emotions that were coming off of this man. He hung his head for only a moment, only to look back up at each student with disappointment. "The phone call from yesterday was meant for me." Sighing he continued, "In fact, that was a very important phone call. There has been a death in my family."

No one said a word for the rest of class.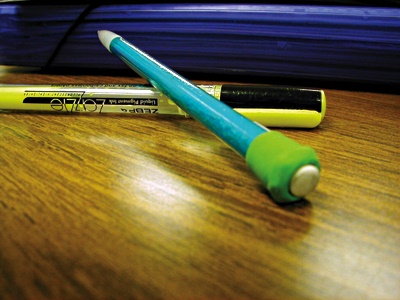 © Brad H., Lemont, IL