Weaving the Threads of a Family
February 19, 2012
It has been said, there was a young bride watching her mother cook. While preparing the Sunday roast, the mother cuts off both ends before placing it in the pan. The bride asks "Why do you cut off the ends?" to which the mother replies "That's the way your Grandma taught me". The young girl, curious why they would cut off perfectly good ends of a roast, pays her grandma a visit. When she asks her grandmother, she replied "I don't know, your great grandmother always did it". When at last she asked her great grandmother, she finally got her answer. Her great grandmother looks as her and says "The roast was always too big for the pan". As you can see, tradition can originate with the smallest gesture.

My family has many traditions; most of which are special specifically to our family. Our traditions may seem strange to you, whereas they seem so familiar to us.

We have a tradition to make something called "Grandma Joe Salad" and don't worry, it's not a salad made out of my Grandma, but rather a sweet Jell-O dessert she use to make every Thanksgiving. It came from my Great Grandma Joe and she made it EVERY holiday. We thought carrying on this small tradition in honor of my Great Grandma was a great way to have happy ancestors, and happy eaters.

Though traditions are often times sentimental and honorable, they can also be silly. One of our stranger traditions is the Pickle ornament! Yes, that's right, a Pickle ornament, which is actually claimed to be a German tradition, brought to our family by my Italian ancestors. Go figure. Every year for Christmas our family gets out this glass pickle hanging on a string and leaves it out for "Santa" on the Eve of Christmas. It is then "Santa's'" job to hide the ornament somewhere in the tree. Then in the morning, all the kids in the house race downstairs, ignoring our presents, and try to locate the hidden trinket. Since the pickle is the same color as the tree, it is incredibly hard to find. The first one of us to find the pickle gets the special "Pickle Present" which is an extra gift you get to open. The present is usually something the whole family can enjoy, but the finder has the joy of calling it theirs.

Also for Christmas, we have a simple tradition that my family has carried on for many generations, and will be carried for many more. Every year after our Christmas Eve feast, our family always gets to open two presents early, one our parents pick, and one we choose. Although, it is never a surprise what is inside our parents gifts because it is always a new pair of pajamas. It is tradition that everyone in the household gets new pajamas, so we can look nice for pictures the next morning. Though we are never surprised when we open those new pajamas, it never takes away from the happiness we get when receiving new stylish jammies.

Traditions can come from any period in time. They do not have to be passed down from generation to generation, as many are, but rather just from a few years back. There are plenty of traditions that are created every day by various families.

One tradition that my family has, comes from a few years ago on Valentine's Day when my parents decided to go on a date. They went from place to place looking for an opening in any restaurant they came across, but could find none. Finally, giving up, they went to the grocery store and picked up a few pounds of crab and brought it home for dinner. They boiled the crab and set out a bowl of melted butter and we ate until we felt we would burst. Now, every year, instead of fending off the crowds that litter the restaurants, we gather a few pounds of crab, and have a feast of our very own.

Whether your traditions are simple or extravagant, young or old, they are always cherished within our family. People all around the world enjoy partaking in family traditions, and love learning what others may be. These customs within our families make up part of who we are and who our children and grandchildren will be. So take pride in the traditions your family has, and pass on the memories to the people you love, for they may someday be a part of one of your traditions.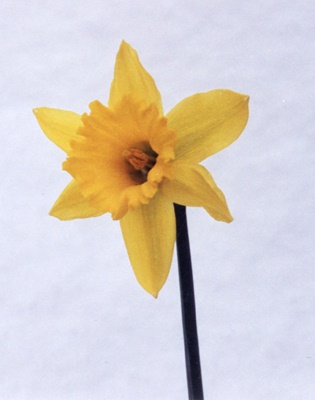 © Kaitlyn H., Ludlow, VT