Secrets
February 10, 2012
It was a hot summer night, the stars we brighter than ever, the world was quiet and still. I lay out we called each other. I was never a good girlfriend I had a history of cheating on past boyfriends under the black sky on my trampoline. I closed my eyes and let my blonde locks of hair tumble around my face. I was lost in my mind and drifting away from reality. As soon as I was almost gone my dog barks, someone is home. I close my eyes and wish that time would just stop. I didn't look forward to see anyone not then and not ever. I took one last deep breath and went to the house. The walk didn't seem long enough I walked around the house a few more times and decided to go in. I went to my room and cried myself to sleep. I would dread the moment I would walk in school in the fall.
School life for a freshmen or freshmeat is all the same at a small town. People already know who you are and what you have done. They know your whole history, the only way you can change it is to move away. I had a good history I was smart and good at sports. I thought high school would be the same. High school is the scariest place for freshmen; in sports you are made do all the dirty work. How you act is how people look at you. I never felt like I fit in anywhere at school. I wasn't goth I wasn't a goody two shoe I didn't have money or wasn't a nerd I didn't like the people I played sports with I was an outcast. I felt like I just needed someone to talk to get through the year. When I got through half of the year everything was different.
I was good in sports and had a boyfriend. The best part was that I had a tight group of friends. Although no one knew who really was, I couldn't tell them they would look at me as different. I had met a guy at a basketball game he was a senior I felt special to have an upperclassmen looking at me. My boyfriend didn't approve of me flirting with other guys I didn't care though. He looked through my phone and was shocked at how much and I didn't let anyone know.
Secrets eat you alive from the inside out; they drive you crazy and make you sick. I had a huge secret no one would ever know. My secret was spilled not everyone would know but someone would. Getting something out in the open feels nice but also is hard. I have things I will never tell and things I will but only to a really close friend or adult, even then I only tell them half the truth.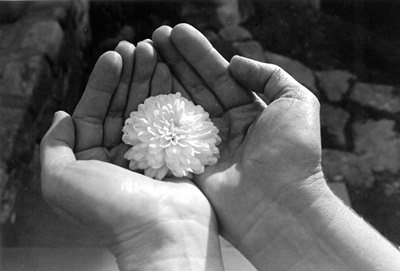 © Beth S., Marblehead, MA