Is That the Light At the End of the Tunnel, Or Just the Train?
February 2, 2012
I could think of a million reasons why I'd be better off dead. Why I'd be better off gone away from everything and everyone. The little pieces of perfect originality that it seems all of the souls in the world can pull off except for me. All of the mendacious people I've met, and how I am to be the only one they've screwed over. At night when I close my eyes and am left to wash away the reality I stand so far away from, and sink into the role-playing movies behind the darkness, while I'm not yet asleep, but fully awake. My own mendacity taking over my mind, and spilling onto the pages of meaningless words that escape from my dull meaningless pencil, and the comments of all the people who've read them, being nothing more than a meaningless story, as they can't comprehend the meaning brought to me, from me.

I could tell you I've been hoping for better, which I have. I'm not one of those people who crash after the first speeding ticket, go into a coma and come back completely oblivious and ready to do it all over again. No, I'm one to say I'm feeling one way and try my hardest to believe it. Sure I've swerved to miss a stray cat and ended up hitting my neighbor's mailbox a few times, but I was able to pull away and stay on the right side of the double yellow line again… mostly. Yet you see, many small dents and cracks in the windshield will at some point add up to a crash, and honestly, I'm starting to feel oblivion coming upon me.

Have you ever made a plan of what you want done, and then stop and think about the things that have kept you from doing it for so long? Maybe that's another reason: I won't need to think about the happiness I believe in. There won't be anyone else mistaking my words as a story, when they are clearly written as my thoughts condensed to make some sort of sense on paper. Yes, that means this is the easy version of what's going on in my maliciously driven brain. Sorry that's wrong, I'd never purposefully cause harm to other people, I guess I just let the maliciousness of those who hurt me take me for granted. Maybe I should try and savor every drop of torment they inflict on me while I still can.

Speaking of torment, I realize the purpose of nearly every song having to be about love. Once you start this vicious cycle of relationships and heart break, it's impossible to stop. Until you find somebody new, you will be haunted by the last person who had stepped on you. I guess that's what I'm doing now, trying to find a way out of this. Last week, you would have heard me say I was waiting for him and know exactly who I'm talking about. But now, as I less than gracefully set 'who I am talking about' in the cabinet of broken china, I really couldn't even take a guess who 'him' will be…well… unless you count a him who has been painted out of the portrait the same way my brush is heading. Then again his colors haven't even been created yet and mine are just starting to bloom, so once more I say maybe. Maybe there is one reason for me to stay.

Though if I do leave, I'll no longer have the satisfaction of being the only one to understand me, and they will all remember me as just another one of those. I don't want to be a those, I want to be a me, I don't wish to be taken as someone who quits, and I most certainly do not want to leave my friends the same way he left us. And if I check my little blue piggy bank, I could probably find enough money to get my car fixed instead of letting it swelter with the weight of a million reasons resting on its hood. I may even invest in some insurance; meet someone who won't drop me too easily. Plus I heard it takes forever to even count to a million let alone writing a million sentences explaining myself.

And anyone can complain about taking breaths to stay alive, but only a few can complain about the final breaths before we die. As I said before, I know something better is out there, I guess it just takes two halves of my benevolent mind to make a decision.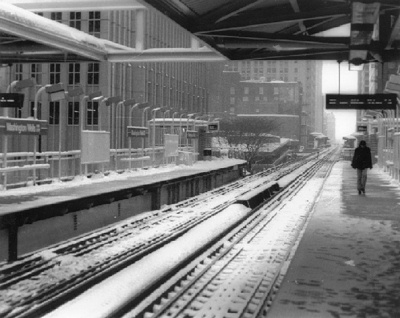 © Karen P., Amherst, NY