WHAT WHY AND HOW OF THE JANUARY BLUES: THE MONTH THAT MOST PEOPLE HATE
January 14, 2012
Have you ever suffered from the January blues? I know I have!

but have you ever put much thought into why this natural phenomena occurs very year. It is almost like a natural hold has been taken over nearly every person on the planet during one month of the year. I have decided to delve into the depths of this strange occurrence and find out why it happens, whether the time of year is relevant and how to beat those January blues!

For me, it seems that the january blues are a result of- let's be honest- letting ourselves go over christmas, and not just weight wise. By not keeping to the budget you set yourself over christmas, you may feel a huge storm cloud over your head : the credit card bill that is waiting to pounce at you during January. So why does this not occur during the christmas season? you may ask. Well, it is simply due to the mysterious idea that everything is pretty, and friendly and the christmas elves are merrily wrapping you in cotton wool and everything lovely... or a more normal explanation would be because you are surrounded by the buzz of the holiday season, and when you are feeling happy and surrounded by the people you love, you feel a lot safer and at ease in spending more, whether that be treating yourself, or more commonly by trying to show your affections for a loved why by buying them gifts.

I have interviewed three people separately, asking them the same questions about january and each have given me their own individual answers though some answers agree with other interviews.
The first person I interviewed is a 15 years old teenage girl (unnamed for privacy) - she found that she does get the January blues, and feels that reasons for this could be due to overeating, this is probably true, but maybe the reason why people feel the wrath and effect of this overeating in January, is because many people decide to diet to lose the weight- it is proven that due to cutting down the calorie intake -which is important in most diets- your energy levels will drop, leaving you little energy to be happy and bouncy, plus due to possible cuts of sugar from the diet you had currently been maintaining during the holiday period, you will not be as happy, as sugar is a proven stimulant for happiness and being active.
the teenage girl has stated that "Because the holiday season is over I feel down and depressed", she could either be blaming true depression on the January blues, as people find that it is much easier to put different issues down to it being January, however, it is much more likely in this case that like the saying goes "after a high must come a low", and unfortunately for January, December time is the high time, and January is the low.
Another person interviewed, was a woman aged 60, she agrees that January is a blue month- and she believes that there are physical reasons why this occurs, for instance, Susan believes that the weather plays a key role in our happiness, and during January it is usually "cold and bitter"- therefore, our owns moods replicate this, whereas lizzie believes that like the holiday season, the environment and the general mood of people around us can determine how you feel, so when other people around you are gloomy, you too will take on their mindset and gloominess.. kind of like the common cold...As a teenager Lizzie explains that, because she is going back to the pressure of GCSE's and having to wake up early for school, she is feeling the effects of the common January blues. Whereas Susan that she has the January blues because of heating bills, and the fact she will be a year older because her birthday is in January!

An interesting idea was put forward by a man aged 51 and a teenage girl aged 15, who stated "because people expect to feel low during the January period, they do". And later goes on to add " there are just psychological reasons why people suffer January blues" (richard), which contrast with the ideas of Susan. However, they all agree that the January blues is "inevitable" and can never truly be 'beaten'.

Now I feel it is a perfect time to explore the reasons put forward by science for the January blues.

science web site states that people are waking up late and going to bed early which causes people to become tired and out of sync with their usual routine, so when you head back to school or college it will feel a bit like being jet lagged. This was already a common idea for the causes of the blues, but it shows that these things can be detrimental to your health leaving your body susceptible to colds and other such illnesses due to fatigue.

A drinking company has covered more or less the same points, but has included that "overeating is linked to fatigue", and "concentrated, rich, or heavy food promotes chronic dehydration", plus "Too little exercise can cause fatigue"
(fatigue being that strange force that forces you do drag your feet when you walk, do your clothes up the wrong way, and sometimes, 'forget' to wake up!)
It has also been suggested that water is hugely helpful in fighting the health side of the January blues.


So what would be prescribed for this month of pure blue behavior?

Solutions:

OK, so it's nice to be cosily slouching on the sofa by the warmth of the glowing fire, eating the last of the christmas cake and watching Home Alone 2 for the 5th time this season, I mean : how many times will you get this opportunity again?

But for the sake of saving yourself from the wrath of the January blues, keep up with the same routine as usual, go to bed at a reasonable time, and don't wake up too late, eat normal portions of food (allowing yourself the treat of a slice of christmas cake now and again) and keep up your exercise regimes and drink plenty of water...

of course I won't begrudge you a couple of lie in's or late nights, just don't make it EVERY night!

And on a personal level, catching up with friends that you have seen for a while, or setting new year resolutions can ensure that your january begins with a bang!

Soon, January will be just as good as all the other months of spring: full of work until the summer holidays begin!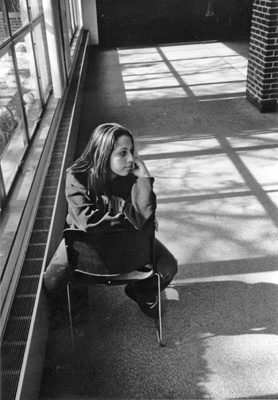 © Leighann E., Westport, MA