Miracle derprived
January 11, 2012
We hadn't been to visit Sumitra Aunty for a while. I had been wondering about her. And that day, when Mom came home, her eyes were red. I knew I should ask her what's wrong but I dreaded it. I think in the back of my head, I knew.
Not being able to see her in pain anymore, I plucked up the courage, "What happened, Ma?"
"Child, Sumitra Aunty's no more."
And she hugged me. But I didn't cry. I think I was contemplating the depth of the statement. It took some time for my 9 year old self to realise that her children would have no mother to hug, ever. And that's when I broke down.
We would go to visit Sumitra Aunty and Ramesh Uncle at the Jaipur Cancer Hospital. Me and my brother didn't really enjoy it at first, but Mom forced us. She said that it was the least we could do.
Though, I didn't really get what she meant I didn't refuse to go anymore. The air in the hospital was damp and weird. My brother, only two years older than me and none the more wiser told me it was the germs. He said that they had studied about communicable diseases at school and they spreaded through the air. And he warned me to not breathe in the hospital. But I just couldn't figure out how to not breathe for an hour.
Sumitra Aunty was weak. But she smiled a lot. Her smiles were genuine, unlike Ramesh Uncle, her husband. His were full of pain. Her mother and father in law stayed with them too. All of them were always very happy to see us. They would want to talk to us. And hear us talk. And that made us happy. Ramesh Uncle would buy us an icecream when we left. And Papa would always insist on paying.
While going back, my brother was always full of wise questions.
"Does Aunty have Cancer? How much time will it take to cure?" Mom would always answer him.
While my innocent curiosities like why aunty was bald were paid no attention to.
Every time we went, Ramesh Uncle would talk about his kids. How his son loved cricket too and how his daughter was the monitor of her class. He missed them a lot but they could'nt come here, Mom explained on the way back. They had told them that Aunty had typhoid and it would be fine in a while.
But one day, when Aunty was getting weaker and our visits more frequent, the beloved kids were there. Ramesh Uncle said they had been waiting for us all day as the kids had nothing to do in the hospital. We talked and played and had some icecream.
The next time we went, they weren't there. Ramesh Uncle was telling Papa sadly that they had to be sent home as Sumitra aunty was getting very weak. That was the saddest I had ever seen him. Sumitra Aunty was crying. That was the last time we went to the Jaipur Cancer Hospital.
Its been seven years, and Ramesh Uncle comes to visit sometimes. He says the kids are doing well and he would love to bring them over someday. We express our enthusiasm but it hasn't happened yet as they live in a different city. My heart goes out to them every time I hear about cancer, and even more when I hear about cancer survivors. In all the world of miracles, why couldn't Sumitra Aunty have had one?
Sumitra Aunty is one person who always smiled. When everyone in the room was sulking, she would crack a joke and make them laugh. May her brave soul rest in peace.
I still cry sometimes when I remember her and I wish for Ramesh Uncle's and kids' happiness and success. It's the least we can do.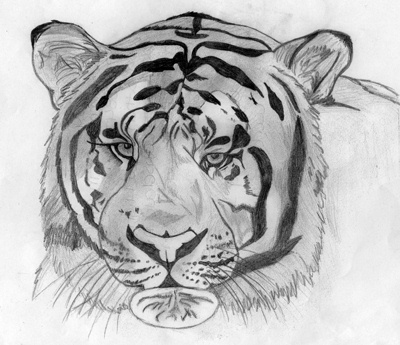 © Michelle K., Milford, CT