About My Christmas Dinner
January 10, 2012
Oh my goodness I can't wait for next week. I am going to a Christmas dinner through my Medicade health system. It's on Tuesday at 4:00pm after school, but it isn't coming soon enough. I've never been to this event so I don't know what it is like. I am so excited because I think that I am getting an iPod touch and a laptop, well at least that's what I asked for.

You see one day I was just sitting in the room with my mom and my social worker had called and she said that I was one of only so many kids to get two expensive gifts for Christmas. So she asked if I was anywhere around and well I was. In fact I was sitting right there on the floor. So the lady told my mom to ask me what I wanted for Christmas but I could only pick two expensive things. Then I said an iPod touch and a laptop and so the lady said okay and I was like okay thank you she said you're welcome after that we hung up the phone with each other.

My mom told me she said you are so very blessed and I replied by saying I know right then she said to me to call some of my family members and tell them about the news because this is something very special. But anyway on the Tuesday that I went to the dinner it was really nice there was chicken, pizza, salad, cookies, chips, drinks, exc.

I got to play games and stuff at the dinner before we eaten although I didn't get the gifts on the day of the dinner I got them like the week after and I opened them on Christmas. Although I didn't get anything that I ask for I got a Monopoly game, make up, and spa stuff. Even though I didn't get what I wanted everything turned out just fine.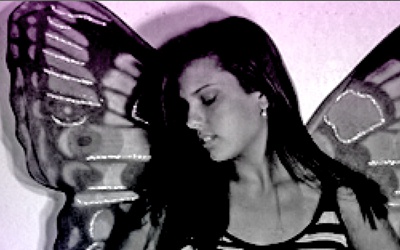 © Kathleen M., Rowlett, TX