Freshman Year
January 9, 2012
Freshman year is the same as every other year. People say that they have matured and have grown up, but they are still the same nuisances with their idiotic problems.
People say that high school is a fresh start – a clean slate – but it's really not, especially for that handful of students who, like me, suffered through middle school in the same building as well. People carry on the same drama, and no one actually changes – not even a bit. When I hear people say that high school is fun and/or exciting, they are obviously delusional. High school is full of easy girls, foolish boys, and acne-ridden geeks. It may seem like I'm talking about the typical stereotype for high school, but this is the real deal, and I'm saying this from experience.
Things only get worse before they get better, and the only time things will get better starts from the moment they hand you that diploma and there is no reason to set foot in that school ever again.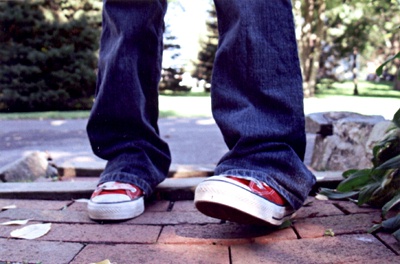 © Sara M., Milford, CT