My College Essay About My Experience
November 29, 2011
The other night I had this dream. It was around nine on a stormy night. I just arrived back home from my girlfriend's house and planned on having a sleepover with my buddy. I decided to take a swing at it. As the hail swiftly fell from the sky, I started walking to his house. I could have gotten a ride, but it wasn't too far and it's always nice to go for a walk. Eyeing down each footstep taken, I felt great. As I got closer to the street I had to cross, my mind went blank.

Waking up felt different. My room was different. My body was different. Strangers enter my room wearing scrubs. I'm actually in a hospital room filled with tubes and wires. Along with the hearing loss in my right ear, my brain surgery went perfect. At this point, I kept questioning why I'm here stuck with this problem. One thing I kept thinking was that I'm alive which felt so surreal. Everything was something new, including me. I was told I'm three weeks older cause I missed out. Missed out on what? I missed out for a waking twenty-one days because my coma was silent. Here I lay, in an ambulance on the way to rehabilitation. Walking was new to me, I almost didn't want to anymore.

My last three weeks are over and I'm home. Even though I had more surgery ahead of me, I'm home and safe. Everyday I kept noticing the bests. When my life flashed before my eyes, I lived a full life and came back to a new one. I've experienced something that no one has before. I was dead for minutes of my life, and now I'm alive. I saw things people have never seen. I felt things that people wouldn't get paid to feel. After getting hit by that car, I lived my life in a few weeks. I think I have experienced everything and it was terrifying. I need something to bring me back to happiness and live my life alive. I felt it all come back to me. All of the bad decisions I made hurt me. Time to make my life good. I need to make right decisions. I need to experience college.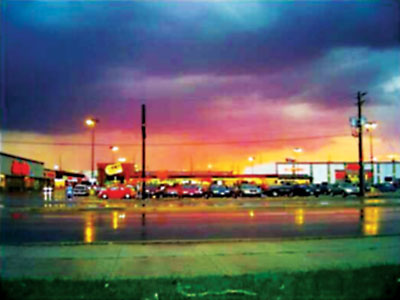 © Jasmine N., Lyons, IL