I Believe in Aileen Wuornos
January 2, 2012
Murder, sex, and a woman; the perfect combination for a media sensation that completely disregards the emotional and physical health of said woman. We all know her, the famous prostitute who murdered her tricks ruthlessly, sentenced to death. We do not all know the torment and agony of an abusive childhood turned gruesome adulthood that led her to her death. I, and most other women, do know the frustration and disgust that follows unwanted sexual attention, or in Aileen's case, rape.

Any of us could have been born into the childhood of repetitive abuse and neglect that Aileen was, with a convicted child rapist for a father and a runaway mother. With no concept of normal sexuality, she turned to prostitution to support herself. The rest is common knowledge, the murders and the trial, the death sentence and the last words, the lesbian lover that Aileen refused to let go of. We shamelessly victim blame her when it comes to her murders; she asked for the rape because she was a prostitute, therefore self-defense does not apply. In 2012, a time of rape culture awareness and slut walks and stronger than ever women's rights, we still victim blame this broken girl.

That is just what she is, a broken little girl who never got to reach womanhood because she was robbed of a normal childhood.

The world looks at Aileen with revulsion and scorn, but she and I are not so different. The privileged world of the one percent that convulses with disgust at the thought of prostitution is not so different from Aileen Wuornos. I have felt like punching a man in the face for making me uncomfortable with unwanted cat-calls, and I have felt like doing the same to my father for telling me I would have to expect that if I was to wear leggings out of the house. The world can have compassion for a woman who is harassed if she is lily-white, but not if she is a prostitute. Not if she is Aileen Wournos, sentenced to death without a thought of her abusive past or belittled sexuality.

If I killed men for raping me, I would not get a death sentence. I would not get a guilty sentence. I would plead self-defense and the jury would see my sturdy white family and I would be fine. That is not the case for Aileen, and although she didn't get the justice she deserved in her lifetime, I am trying to give it to her now in the wake of her death. That is why I believe in Aileen Wournos, the beautiful misunderstood girl that she was and all that she could have been.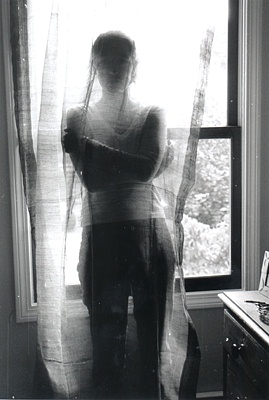 © Cerys W., Marblehead, MA