Dear Best friend
January 2, 2012
Dear Best Friend,

I have known you since we sat side by side in Algebra class the freshmen year of high school. I was awkward and I still am, you were beautiful and I do not believe that will end. From then till now, the remnants of our Junior year, we have been inseparable. That moment led to many of the best memories I have had, but it has also created some of the most
Embarrassing,
Hearth aching,
Manipulative,
Terrible,
and at times, Worst
memories as well.
And it is all because my best friend cannot accept that I am a Lesbian. The fact of the matter is that I haven't been able to tell you, because you can't even stand the though of me being bisexual, a lie I have un willingly allowed you to "believe".
I recall a day when you looked me in the eyes as I shared with you a crush I had, and you said
"Shut up, you don't like girls."
And from that day my trust has been wary. Yet you are still my truest of friends and have stood by me through all else.
With my starry eyes and my ashen face you have accompanied me through thick and thin. When I was no longer pure you comforted me and you listened to my tales of happiness, loss, and pain. Under my pen you have witnessed my mind and my lust for that which is beautiful.
You are my sister in every way other than blood, you are the family that I have had in every life. I have told you every secret that my whispers can pass, all secrets but one.
I believe what confuses and worries me is that I do not have the faith to tell you the secret that burns me inside and out. I cannot tell my best friend the one honest thing about me, because I do not want to lose you from my life.
And still, I don't know how much longer I can have you in it.
Dear Best Friend,
I am a lesbian.

Can you still Love me?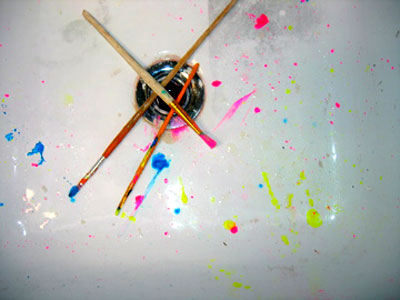 © Chelsea H., Carlsbad, CA