Person Narritive
December 17, 2011
It was an ordinary day in Gallup, ugly, boring, and depressing. I was in the living room. I was bored out of my wits. I thought to myself "what to do?" There wasn't many fun things to do especially in Gallup, New Mexico.
I walked outside and saw a ball. I picked it up threw it at a wall, got bored again. I walked back inside and saw the electricity went out. I got more bored. I said to myself "ugh, to TV and no video games" as I sat back on the couch.
I pouted and got even more irritated and mumbled quietly. Then I got an I idea. I got up onto the couch and jumped. It was the best way out of being bored. Then I remembered "didn't my little brother leave toothpicks on the couch?!"
I looked around and saw my foot gushing out blood. I screamed and cried I could see the toothpick sticking out. I made a bad mistake and fell off the couch and onto my arm. I heard a snapping sound. I screamed even louder.
My mom rushed into the room and she picked me up put me in the car and drove to the hospital. I got a cast and band aid and we headed home. So I guess in the end that day really didn't turn out boring.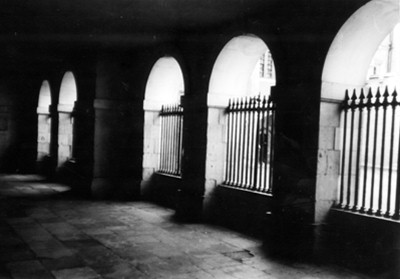 © Hadley B., Marblehead, MA