the feeling of longing for that one last kiss or touch
December 16, 2011
To all the women out there; Have you ever had to live with out the person you are crazy in love with? If you have you may know how I felt during the summer of 2011. To the women who have not been through this I am going to tell you exactly how it feels.
That one person who makes you feel like anything is possible, and the one that really understands you and even though they don't say it you know that it is true. He is the one person that can make all of your pain go away, because you know that he is there for you and you know that he would do anything to make sure you are happy; because you know inside that he is only happy if you are. This feeling is so amazing because instead of them holding you back, he is making you more experienced and showing you what you are good at. He shows you how to open your heart up more. He shows you that love that no one else can. The feeling of not being able to kiss their soft lips; or not being able to touch their skin or feel their breath on your skin or see them smile is heart breaking. Every night before I would go to sleep I would get the picture of me and him, I would get his shirt and the note he wrote me and I would put them up to my chest and cry my self to sleep. When you can't be with the person you are madly in love with it starts to tear your heart apart. When you are happy he is happy, when you are sad he is sad, when you are angry he will talk you out of doing something stupid.
When you can't go on any further in life and you have fallen he will be there to pick you up dust you off and push you the rest of the way. He will make sure you succeed and he will make sure that no one hurts you. That is how you know you have found the right one. I know I did.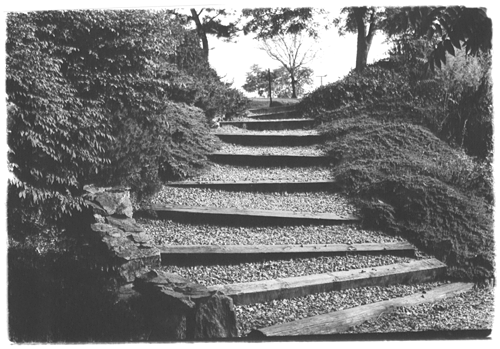 © Tracy C., Westport, CT