The Philosophy of Fitting In
December 7, 2011
Everyone wants to be different. The thing is everyone wants to be different in the same way. Dye your hair, change your clothes, date someone new, pierce parts of your body, and strut around like you're the next Top Model. Everyone changes their image, but never their personality. No one wears their personality. So when someone comes along who does, they are shunned by society. Teased, taunted, abused, every day showing no mercy. All because they don't look the same. You know that saying, "Don't judge a book by its cover"? Yeah, well that's wrong. Looks really do matter. If you look scary, or stuck up, people automatically avoid you, judge you.
People are born innocent and pure, until their minds are corrupted by the world outside. People are really blind. That's why they look at your exterior before your interior. Hurt and ashamed, the truly beautiful people hide away change themselves to fit in. Everything becomes the same, never different. Why is this? It's because we fear the unknown. No dares reach beyond their comfort zone.
And everyone stays the same.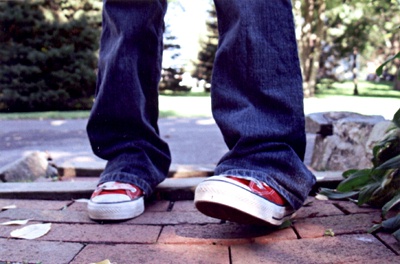 © Sara M., Milford, CT