R.P The End of Me
December 6, 2011
I keep seeing myself in the back of his car. How he would be nice and then say those mean things and then kick me out. Then ask me to come back days later. But that never satisfied him.
The only thing that made him happy was forcing himself inside my behind and calling me the worst words a girl could ever be called.
He turned me into a monster and had me thinking I was those things. I lost all my friends once they found out. He told everyone.
That isn't the worst part though. What was the worst you ask?
I came back each time knowing that it was wrong/he had complete control over me.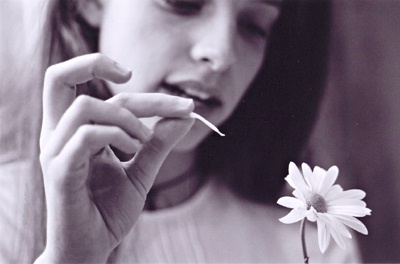 © Emily B., Houston, TX