The Fun Hurting Snowboarding Trip
November 28, 2011
I was going up the lift and talking to my friend Logan. We decided to go off a ramp on the black diamond, so we did and when we were going down as fast as we could go. It was hard to stop without skidding out. I slowed down and when I was my board hit a bump and I went flying and I almost hit a tree next to the jump. We were going to go off, but then I rolled of it and was at the bottom of the jump and Logan went off and did not see me. When he did he was laughing at me and I was cracking up and almost going to cry because if he didn't get enough air it would have got my head crushed by his board! I was bleeding on my elbow for the ice and trying to get up but kept sliding down, so I just stood up and
Logan said, "Yo are you ok?"
I said, "Ya but I think I dislocated my arm."
Later I found out I didn't and we kept going up the lift and going down. Later on the same day I was going down the other black diamond next to the one I wiped out on. I was going almost as fast as the other time and I stopped to see if Logan was there. He came flying down and hit a bump, he went at least 10 feet in the air and he fell flat on his back and he looked hurt but he looked like he wasn't, well I thought he wasn't. I came to him and couldn't help but laugh at him and he was really mad at me for some reason. I helped him up we went down slow so we both didn't kill ourselves and was really fun.
He said, "Next time let's go when it's not as slippery as ice,"
I said, "That was probably a good idea"
That was the timed I had a fun snowboarding accident. I always think I am dumb but half of the time I have good ideas. Today was a bad idea because the weather was terrible. We both fell and it hurt for a little bit. After that I always went to the website to see the weather on the mountain so that it wasn't a bad day to go.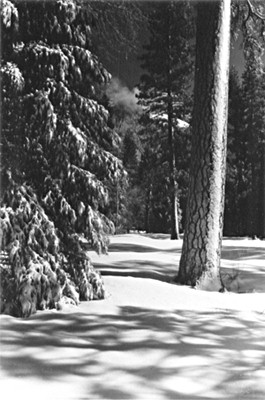 © Steve S., Marblehead, MA