Life Transformation
November 26, 2011
During the summer of 2010, I went on a mission trip to Ecuador with my church group. When I was asked to participate in the trip, I was very excited and knew it was going to be an amazing experience.
However, I didn't know the seriousness of what took place in third world countries and what people had to go through while living in one. Months before, I had many people tell me that going to a third world country was something very extreme and I needed to prepare myself for what I was going to see and experience. I didn't really pay them any mind when they would tell me these things because I thought I knew everything and that it wasn't going to be that serious.
When we arrived in Ecuador and began exploring the country, I was exposed to things I had never seen before; there were people, young and old, begging for money in the streets, wearing clothing either too small or too big for their bodies, and living in garbage cans, alleys, or slums. As we continued our 10 day journey, I met people that didn't have cars or any form of transportation and would have to walk for days to town for food and water, then back to their village. Their resources were extremely scarce in some parts of the country, leaving people without food or water, which forced them to travel for long periods of time so they could get what they needed for their families. Even though many of the people living in Ecuador were less fortunate and didn't have much, they seemed very joyful and appreciative of life. They weren't worried about getting new clothes or what the newest piece of technology was, they were just completely satisfied with what they had. Seeing and experiencing all of this changed my view of life to see that not everyone lives the way I do and that there are people in need all over the world, even in America. I realized that I need to learn how to put others first before myself and make sure their needs are met before mine. My trip to Ecuador really made me see that I need to be grateful for not only what I have, but who I have as well. I thank God for giving me the opportunity to experience life in a developing country and opening my eyes to see that I should be appreciative of life and what it has to offer.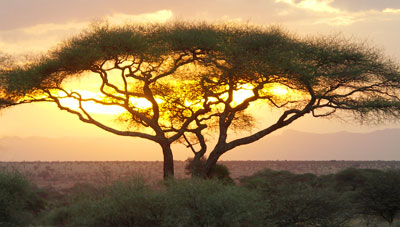 © Erich A., Grande Prairie, AB, Canada