Watching TV was my history--bring joy to others is a morality
November 20, 2011
My childhood was a history, which was about watching cartoons on TV. I had the fortune to see how Chinese cartoon broadcast went in 1990s.

I was born in early 1990s in China, and I just led my childhood in the most active time of TV programs for kids of China. In fact, since late 1980s, a numerous of USA, European and Japanese cartoons have been imported into Chinese TV programs. Many people said, the generation who were born from late 1980s and early 1990s, like me, are the most fortunate generation as the most splendid cartoons were produced.

At 2:30 pm every day, I was bound to sit in front of TV and watch a famous cartoon program named Cartoon City on CCTV-7, which is still well-known today on CCTV channels. Half hour later, another great cartoon program was shown. Its name was Easter Kids. Unfortunately, Eastern Kids faded out in early 2000s. These two programs focused on domestic-produced cartoons. China then had no advanced media technology to produce vivid cartoons, and the plots of each episode were quite simple. Honest speaking, it could not be compared with USA or Japanese cartoons which were like movies. However, Chinese cartoons then reflected really mind world of kids, without political propaganda. Besides, the producers were devoted to their enterprise. Consequently, I was absorbed into the cartoon universe. There was a true story of me. A cartoon shown in Cartoon City named Confusing Immortal was the one I liked best then. The main character was a immortal with various magic, who helped a primary school boy to get rid of troubles. The magic was so interesting! Every day, I used the stuff at home and pretend I could also give out magic to others. Cartoons like this were common in China at that time.

Time from 1994 to 1999 was deemed as the best period of time of Chinese made cartoons. Most of the cartoons made by China were shown on Cartoon City and Eastern Kids. However, with the techniques developing slowly and oversea cartoons being introduced strongly, Chinese cartoon industry fell rapidly from 2002. Even now, this situation is hard to change because of lack of talent cartoon makers.

Time from 1994 to 1999 was also a golden time to watch USA and European cartoons. That was a interesting history of cartoon watching. If I had been born earlier--if I had been born during 1984 to 1989--Japanese cartoons would be my favorite. Nevertheless, I was born in 1993, so I properly met a series of western cartoons. Because Dragon Club, which was produced by Disney and introduced into BTV-3, China, made more difference than Japanese cartoons then. This program organized all classic western cartoons and showed then to kids in a set time from 5:30 pm to 6:00 pm. Dragon Club is considered as a window for children then to learn about USA cartoons. Many good ones then, such as Where on Earth is Carmen Sandiego?, The Real Adventure of Jonny Quest, Duck Tales, The Adventures of Gummy Bears and so on were spots in late 1990s. I often regarded the boys and girls in the cartoons as my friends. In my memory, I remembered that I once watched a cartoons about an American boy who liked surfing and had yellow hair and deep blue eyes. It seemed that he often took me to a variety of adventures from ocean near Hawaii to farmland in Tennessee. That was the first time I had known how a USA teenager led his life; He was my first friend, even I once met him in my dream at night!

I really developed deep friendships with those teenagers and kids in USA cartoons then. I fancied Zack's gift in language and logic (Maybe that's why I can speak 4 languages now and have a good sense of math), I was font of Jonny's bravery; when he was nearly died for saving a big whale, I burst into tears; I was keen on Mr.Scrooge's enormous bank vault...In a word, when I watched Dragon Club, it seemed to be a party of us. And every day, we made an appointment at 5:30 pm.

All has been a period of history, unforgettable and sweat, as if happened yesterday. Now Dragon Club has also faded out, never show so classic western cartoons as 10 years ago. I believe that we have the responsibility to make more extraordinary cartoons, just like what last generation did for us. Because bring happiness and joy to others is a morality.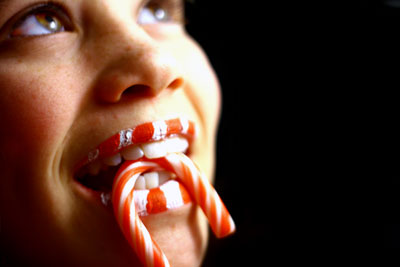 © Sandy H., Woodbridge, CT