To Starbucks - I'm Sorry
November 23, 2011
I went to Starbucks down the street from school this morning. The usual thing. Everyone in my school goes there all the time. I was still not feeling well. My mother had made me eat most of a piece of toast, even though I couldn't't really stomach it. I didn't want to eat it. New school was just one contributing factor to my anxiety and fear. And it was all too much, again. So when I went into the bathroom, I was forced to bend over and feel stomach acid burn my throat.
Little else was in my stomach, mostly just water. But it just kept coming. And it went all over the toilet seat to, which I daresay wasn't clean to begin with, but that's not the point. It even started to burn in my nose. And then all you can smell is your own vomit because it is perpetually stuck in your nose. So, Starbucks staff and everyone who used that toilet, I would like to apologize. I tried to clean it as well as I could, but all I had to use was crappy, generic brand toilet paper. Not even paper towels.
When I was okay again, and there was nothing left to come back up, I went out to my mother and asked to buy a bottle of water. I just drank enough to get rid of the pain in my throat, to dispel the taste in my mouth. Not enough to make it happen again. And I went until lunch with nothing in my stomach for the second day in a row. I wouldn't tell her, I didn't want to miss orientation. And she already thinks I'm too anxious.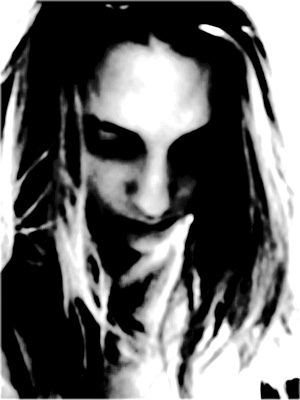 © Maria B., Boston, MA