Standing Behind the Scenes and out of Sight
November 7, 2011
I've helped you so many times. Through thick and thin, times of joy and times of despair. One after another, always there right by your side. I go out of my way to help you. I climb over boundaries, and duck under the truth. I find my way through somehow just for you. I have gone out of my way, despite what others think, labored through teasing, almost ruined friendships. I've done all this and yet I am unseen. I am the shadow the darkness behind the light. I make things the way they are, standing behind the scenes.

I once thought I meant something to you. I thought you were thankful for what I did. Appreciated it. I thought it would all be worth it. My efforts paid off. I tried, I really did. I made things happen. I pushed things into place. And yet, once the destination was reached I am forgotten. Put back in the shadows. The journey forgotten and the destiny outshining the rest. I am left in the past and out of sight.

Do I even mean something to you? I once thought I did. I let myself believe and hope for it. Just a chance for all of it to be crushed. I felt special. Like maybe this once something will happen. This will be my chance. I thought that maybe things could click together. Pieces sliding right into place. Things would actually work out.

So much for that. I am just left behind again. I am replaced by the light. Never to be seen again. I am the shadow left behind in the background. Ignored, given no credit, all alone and forgotten.

Yes I try. I try again. I persist. I ignore the past, just hoping. Hoping for a change. Imagining one last time things will work out. The fog on the glass between us finally disappearing, letting me shine through, seeing my beauty for once. All other destinations forgotten, and me the one, the one light of your life.

I am not the light though. I can be picked up, and just as easily disposed of. An object with no meaning. Once I'm used just as worthless as before. I am the shadow for eternity. I live there in the back of your head. Not deserving the thoughts. Not deserving the credit. I never will deserve it though, because the light takes up my place just as easily.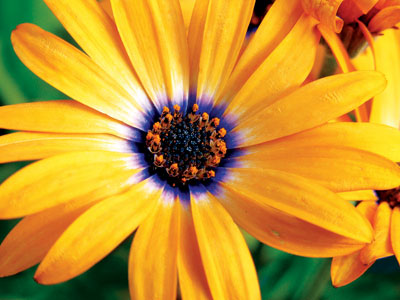 © Vania M., Voorhees, NJ