My cool MAMA
October 18, 2011
My cool mama!

Dear mom my last assignment was about my Diary and it was made for my English teacher but u were the one who encouraged me to keep writing so this assignment I made it specially for you, I think I made it pretty clear with the title.
So here I go my, mom is the best thing I have ever had and I am totally blessed and I thank God everyday to have a mother like her and I love her with all my heart so I'm hoping this letter will let her see even though I might act like a spoiled BRATT sometimes but I'm a spoiled brat that loves her.

Now that I am done with the emotional part witch I'm hoping she cries in the first part that I wrote, but a happy cry not a sad cry.

I shall now tell how cool, funky and fun my mom is.
My mom is fun and outgoing she is always inventing new activities for us to do with friend and family and they are always fun.
Like last summer we went to Aruba for 1 week with my cousin Kaina and best friend Sabrina so she wanted us to go try out para-sailing I did not have the balls to do it but as usual my crazy momma did have the balls even my little brother did it so that day was a bit of a downer for me but I made a promise to myself that next time I get a chance I will definitely take it.
But nothing would beat the time that she broke her ankle because of a stupid skateboard.
Here goes the story, it was a Saturday morning I would say about 10 o'clock my brother had a skateboard that he got for his 9th birthday but never had the guts to ride it but a friend of us (Zena) does know how to so she joined us that day along with her sister Gaby and her mom Claudia, anyways when we got there their were about 2 people but they left afterwards so then it was just the 6 of us and my brother got all mad because he saw how good Zena was but he couldn't do any of the tricks she could of done so he threw the board on the ground and sat next to me and my mom, then my mom decided to pick up the board and wanted to slide of one of those wood railings and what happened she didn't have the balance so she fell and just lay there for 5 minutes and kept telling us that she broke her ankle we thought she was joking but when we saw that she couldn't move we decided to call my grandparents to come pick her up to take her to the hospital, I don't think I have ever seen somebody drive so fast because they got here in like a split second, but the worst part was that they had to carry my mom to the car and you just saw her ankle dangle like a rubber snake it was the grosses thing I have ever seen.
But after all those operations the woman is still on her feet doing all kinds of sports so she is not only a cool mom but also a TOFF mom.
She does the triathlon almost every year and wins to so she is a pretty though competitor.

But all in then she is a cool momaaa.
And that was my story.
Hope you liked it mom.

Xoxo your loving daughter, Alexine.

Ps: keep on inspiring me.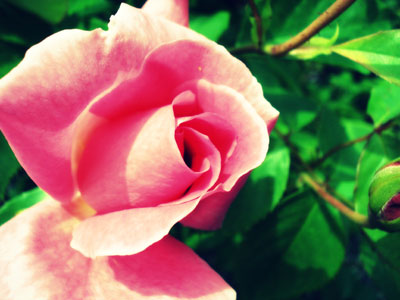 © Grace F., West Chester, PA