The Better Person
October 14, 2011
I've known this kid since the 3rd grade. We've ate lunch together, played on the playground and have gone to each others birthday parties. He was one of the nicest kids I knew. But underneath all that was a child suffereing from A.D.D. Which wasn't really a problem until we were in middle school. Kids started to make fun of him during class when he had one of his "outbursts". Our classmates would egg him on and the outbursts would be more frequent and apparently "funny".
My friends and I would try to calm him down and talk to the teachers so he wouldn't get into any trouble. Sometimes this would work, but other times, it made me wish our classmates and teachers knew him like I did.
This kid was one of those people who was just nice. Never said a mean word and always had a smile. But as the outbursts continued and he was put in the "special" classes, I saw less and less of him. He continued to have outbursts during class and continued to have trouble with teachers because I wasn't around to help. Because no one in his class wanted to stand up for him.
I've always believed in standing up the the "underdog" and helping people that just couldn't stand up for themselves. And even though I don't know him like I use to, seeing him humiliated and laughed at during class still propels me to be the better person and stand up for someone who couldn't.
Could you do the same?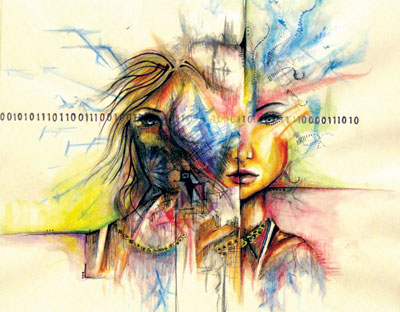 © Melissa W., Fayetteville, GA