Freshman Year
September 29, 2011
"Hey freshmen get out of my way!" "Man I can't stand these freshman they need to go back to middle school where they belong!" These are some of the upperclassman's famous and favorite sayings for all freshmen. Mostly all freshmen have heard this or things like them. The scary part of high school is that you know you will be picked on by the upperclassmen but you don't know how bad it will be. You have to take harder classes and be expected to take on the responsibilities of a young adult. But by doing these things you grow in the process.

First, the worries of most freshmen; upperclassmen. The bullying, the teasing, and the name calling. Most but not all upperclassmen bully us freshman. We could be standing in the hall minding our own business and here come the seniors or juniors calling us stupid without even knowing anything about us. You would think that the sophomores would be understanding of us since they were in the same boat the previous year but sometimes there even worse than the seniors.

Next are the harder classes and more responsibilities. Harder math, science, and English classes all the teachers expect you to come into class and pay attention and do your assigned work. Personally for me that's not a very big deal but for all the eighth graders who just slept in class find it really hard to concentrate. Plus when you add the homework, finals, and sports you want to participate in that's a lot of responsibility on our part.

Finally, the thing that all freshmen teachers love about ending their year with their soon to be sophomores, growing up. With all the upperclassmen's bullying it makes us stronger. With the harder classes it makes us smarter and with all the responsibilities it makes us more responsible more, adult like. With all of these things coming at us we are forced to grow up even if we don't want to.

Now when I look back in the yearbook I see a fourteen year old who came in to high school scared of everything and wondering if I would be ok. But when I look in the mirror I see a young adult who has been through her freshman year and is getting ready for an even harder challenge of being a sophomore. Now when I think about it, the upperclassmen only wanted to make us stronger with their bullying and the teachers wanted to see us grow up. My freshman year was great.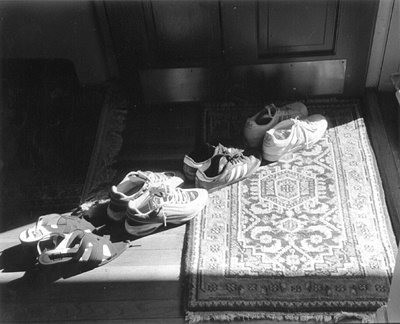 © Caite P., Marblehead, MA