An Orange Ocean
September 16, 2011
I had the strangest dream last night.

You and I were sitting on an orange beach, staring at the waves. Someone's phone rang and I thought it was mine, but it really was the phone of the girl down the beach. She waved to you, and you waved back.


By this time, the tide had risen enough that we had to climb up the cliff-like bluff behind us to find somewhere dry to sit. My phone rang, then, and it was my mother. "I'm here to pick you up," she told me. "For your appointment."


I looked over, and I saw her, miniscule and standing next to her car.


"I'm coming," I called, but my words were swallowed up by the wind. I didn't notice, but the ocean had come in too far, swallowing up our dangling feet. You were saying something to me, but I didn't notice that, either.


I began to struggle towards mommy, but the waves had risen into solid purple and blue boxes, bobbing and impermeable. I pushed and pushed—


Then my alarm went off. It's the kind that starts quiet but gets louder and louder and shriller and shriller until you finally turn it off.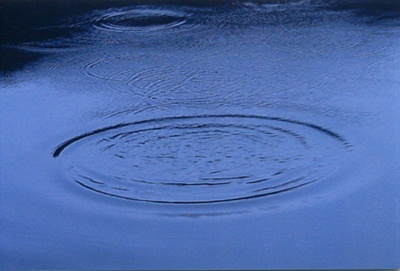 © Alyssa J., Gibsonia, PA