Poverty
September 11, 2011
The tailgate market was crowded on that cold October morning. We walked past people selling fruits, vegetables, hand-woven baskets, fish, bread and flowers out of their trucks and cars. We walked past an older woman playing guitar and singing with her guitar case out in front of her. The first time we walked past her, the guitar case was empty, but by the time we were coming back it had a few dollars in it. I felt slightly relieved and grateful to the people who had tossed her a few dollars when I could not because I had forgotten my money at home.

We walked slowly through the large crowd thronging the street, stopping at almost every stand to talk with the stall owner. The people in the street differed from each other greatly. We passed kids with soccer uniforms from expensive club teams trailing their parents whining for cookies and cakes. Then we passed some people with backpacks on their backs and multiple layers of rough-looking clothes on. We passed a kid who looked like he had Down syndrome, skipping behind his mother and smiling, just enjoying life. I walked past a kid who did not have any shoes on and his feet were so dirty I could not tell the difference between his feet and the ground. He was walking next to another kid who had shoes that looked too big for him and they each had a thin jacket that was too short in the sleeves. There were older people, babies in their parent's arms and little kids holding their parents hands so they wouldn't get separated.

This scene transported me back in time. It took me back to a time when people wouldn't be selling food and hand-woven baskets out of the back of their cars but their wagons and the people walking around would mostly all be wearing dresses or skirts. Children would dart this way and that between the legs of the grownups and people would be more adamant about selling their wares because for them it would mean life or death. For the people in the 21st century, selling a few fruits and vegetables would not necessarily mean life or death; not for most people anyways. Although there are the people out there for whom it would mean life or death. Our world has changed, however it has not changed in the fact that hungry people are still everywhere. We may have changed a few things to help the poor people, but hunger and poverty have not disappeared. However, this can be changed. When I remember that kid with bare feet or the woman who played her guitar for a few dollars I feel like they deserve a chance for a better life; a life that should be given to each individual, no matter where they come from.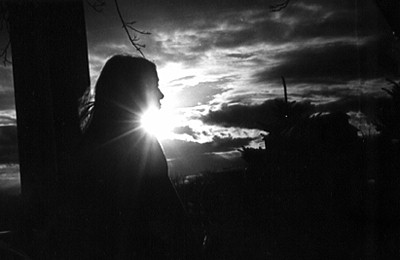 © Elizabeth G., Marblehead, MA