10 Things I Love About You
August 8, 2011
What is love? Love is always patient and kind; it is never jealous. Love is never boastful or conceited; it is never rude nor selfish. It does not take offence and is not resentful. Love takes no pleasure in others people's sins, but delights in the truth. It is always ready to excuse, to trust, to hope, and to endure whatever comes.

I love a boy; a man. He is the sweetest and most amazing person I've ever met. The extent of his generosity is astounding.

The first thing I noticed when I met him, was his smile. My favourite thing about him is when he smiles for me. That smile is something I strive to get whenever we're together. When he smiles, he has this look in his eyes that just screams "I love you, you're my everything," and my heart melts when I see that.

It isn't just his smile though, I love when he makes me smile – and that boy tries so hard to do just that. Every chance he has, he's making me smile. Whether it be by tickling, making me laugh or saying something cute where I can't hide my smile. He will stop at nothing to make me smile.

But smiling isn't all he does. I can count on him no matter what happens, where he is or what he is doing. Somehow he knows the right thing to say every time I need to hear it. He knows how to cheer me up, he knows how to make me laugh when all I want to do is cry.

He hates to see me cry. But even with that weighing on his mind, he will still watch my favourite movies a million times – no matter how much he hates it. And even though he knows I will cry, he puts up with that because I want him to. We could have watched the movie an hour before but if I want to watch it again, he won't say no.

When we drive together, his hand is in mine or on my leg. I don't think he knows how much I love that gesture. When he does that, it's just the smallest thing, but I can't help but smile. No matter what he does for me, he's making smile at all times. When I was younger, my parents always drove with one hand on the wheel, and the other entwined together and I would imagine myself – older – with a boy sitting next to me with a hand on my leg. And he has finally given me that, it's no longer imagining, it's reality and that means more than he will know.

If I told him that, he would never forget it. He remembers the littlest things. I could say something without realizing he's truly listening and he remembers every word. I once told him I wanted a key chain for when I got my licence and a few days later, I found the key chain in my locker. He remembers the small things and surprises me with the things he does and says. The way he remembers makes me see just how much he cares about me.

As much as he remembers the little things, he forgets the things that I need him to. There are no insecurities when I'm with him because he would never judge me. He would never remember something that embarrassed me, he would push it to the back of his memory and never bring it up again. The way he looks at me, with those big blue eyes, and I know he would never judge me.

He also never judges my humour. I am not an overly funny person, although I think I am. But he will always laugh at my jokes, and though it may not be him laughing at the joke itself, it may be him laughing at my struggle, it still makes me feel good. He makes me feel funny.

While he makes me feel funny, I like to make him feel good. I do so much for him because I care about him and I want him to succeed so I help. And he appreciates it so much and will not hesitate to tell me that. He is overwhelmed with joy when I do something for him and it is written on his face how thankful he is. He makes me so happy to do things for him because he repeats over and over how grateful he is for me, for having me in his life.

That isn't the only way he shows appreciation though, because he is always the first one to say I love you. The first time it was ever said, he said it first. And from then on, he always tell me how much he loves me and I love to hear it. When he looks me in the eyes and tells me he loves me, my heart melts. I love to hear it and I love to say it to him.

There are more than 10 things that I love about him, there are a million and I appreciate him every day for everything he does, will do and has done. I love him more than there are stars in the sky and fish in the sea.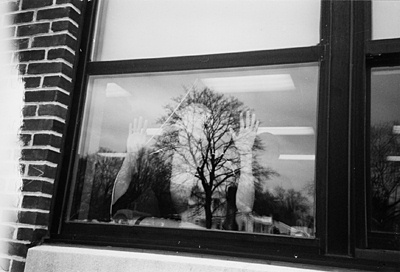 © Kaleigh W., Pompton Plains, NJ