Olive Golemgeske
July 15, 2011
In November of 2010 I had the misfortune of experiencing a loved one pass on into whatever people would like to think. Some may say that god wanted another angel; others will say that she was a wonderful person, and she will be reincarnated into a human who is sure to find enlightenment. I am sure there are a lot of different ideas and prospects for my Great Grandmother. After much deliberation I have come to a personal conclusion that she simply became worn out. My lovely grandmother who always smelled of Lemon Drops had decided that she was done, and fell asleep in a peaceful grave.
My memory of her started when I was nine years old. She lived in an apartment that my Grandpa and Grandma Golemgeske built her in their attic. The stairs leading up to the white door where carpeted, and the walls where a cream color that were covered with homemade stained glass windows that made portraits of humming birds flitting about and drinking nectar from daffodils. Going up to the white door I always climbed up like I was on a pirate ship, climbing on a rope to the Crows Nest to look for land. As I was close to flying up the stairs Persia, the well know stair cat, was always sitting, waiting for someone to open the door so she could quickly slip in. When I reached the door I would politely knock, and when I heard a slightly bitter "yes", I was to step through the door to be greeted with an instant smell of Lemon Drops and expensive perfume that I am sure she had been using for the last 20 years. When she told me to sit I would do as I was told and sit in a floral chair that was rarely used. I would then talk about a wide range of subjects such as: School, brothers, parents, and of course my own personal well being. Being a nine year old I would eventually get so antsy that I couldn't stay still, when this happened, as it always did, I would perform a series of tricks, most of which were cart wheels. After being critiqued for an hour or so, I would become worn out and say good-bye to Grandma Ollie. Before I left she would always give me a molasses cookie that she had recently got from Ogles Market, and expect a good-bye cheek kiss, as I have heard all grand mothers love. On my way out I would hop down the stairs with her watchful eye on me to make sure I wouldn't fall and parish.
For about three years these exact events continued to happen in an almost scheduled fashion. Until all of the sudden I grew up a little and she grew a lot older. The unfortunate knowledge of knowing she was going to eventually die set in-as all unfortunate knowledge does. As I grew older our conversations about all the worries she had grew larger and larger. Sometimes they grew tedious, but it was always slightly humorous to hear all her cockamamie ideas of what is doomed to happen to the people she loved and cared about. Like the one time her son, my grandpa, was feeding chickens and she was afraid that all of them would get lose, make the cows go insane, and in the end, the house would be trampled and we would all be hurt with no hope of recovery. As time passed we became closer and I nurtured the love that only a Great Granddaughter could have for a Great Grandmother, but along with growing closer to her I became more aware of her actions and thoughts. It still makes me cry every time I think about her restless heart, and how much she missed my grandpa: After he died she stopped living. She always had this look when I was talking to her, not that she didn't want to talk to me, but like she was wishing I was her Herman, the man who inspired her to accomplish things she would have never dreamed of accomplishing.
On November 16, 2009 my Great Grandma Olive died. Have you ever seen the last breath of someone? There is something extraordinary about it. Not that I love seeing it, but when it's an older person in pain and wanting to go, it's a breath of relief. I hope I will never have to be relieved to die but I am sure that's the best way to go. After she died her body was brought to Wisconsin in a green casket with a humming bird embroidered on the inside. A few days after the death had taken place and the funeral was over I began to think of her nonstop. Even though I knew she was at rest in the ground, it seemed as though in my mind and heart she could not have been more restless. To give her the proper good-bye I wrote her a poem; final kiss on the cheek.
Climbed those step stairs
There's a cat lying on them
Wonder why it's always there

Finally I reached the top
Knock three times
Any more it would be too many
Any less she wouldn't hear
"Yes" a voice yells

There she is in slacks and a blouse
Sitting
Waiting
Waiting for her long lost love to come back from that heart attack in '79

She was perfect
White curls
Smells lovely
She looks just as perfect in her pretty green coffin.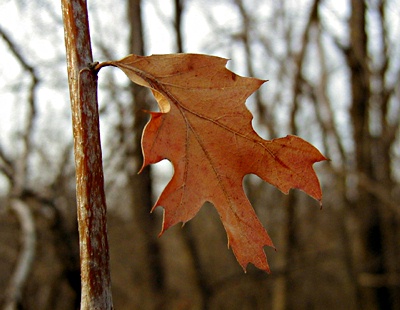 © Brad H., Lemont, IL