Raging
July 6, 2011
You always try to one up me
But one day you'll fall on your face.
Then you, and the rest of the world can see
That you're nothing special, merely a disgrace.
It's always the right timing,
When you throw around your "bitterness"
For you to drop your rhyming
Making me oh so much more less.
You really don't know.
You're actually kind of stupid.
You should stop trying to put on a show.
You've even worn out cupid.
You're not smart or clever,
You can't come back with snide remarks.
You use people as a lever,
And sometimes, I'd like for you to be fed to the sharks.
Just shut your ugly mouth,
No one wants to hear what's gushing out.
Just fly off the Earth way far south
So when you do, we won't hear you shout.
You act so sweet and loving,
While spewing your real side into my life.
The things that no one likes, you're shoving.
I feel like driving you into a knife.
Call me psycho and malicious,
Sometimes I just can't help myself,
You drive me to be vicious.
But I'll put my feelings on a shelf.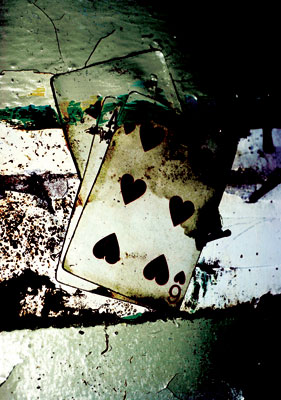 © Tracy A., Scarsdale, NY