Beautiful Brown Hair
May 28, 2011
Short beautiful brown hair. That's what you have.

Eyes that glisten and sing to me, releasing chills upon chills all over. Oh the color, that vibrant light hazel colored yellow eyes you have. With a smile that could stop war and create peace, leaving bliss across the oceans. Alluring sun kissed skin that accentuate those luscious eyes and of course, your short beautiful brown hair.

Lips that call to mine, and leave me wanting more. If only I could, if only. And when you held my hand, it was like I was on top of the world.

Then there's that sad scar on the right side of your face when your facing me. If only I could just kiss it away so you wouldn't have to go through the pain when you go to the doctors to make it heal quicker. Yet you still ride your four wheeler, even after your accident. Deem it stupidity, or bravery as you will.

Slim and tall. Your the perfect height, standing at about 5'8. That yellow Hollister shirt maximizing your tan as well as those enticing hazel eyes along with your beautiful short brown hair. Butterflies erupt from my core leaving my knee's trembling. That feeling I get when you hug me leaves me breathless. Just a hug and I erupt with that tingling sensation of nervousness all over. What makes it all better is that you don't just want to make out. You kiss me softly and slowly on the lips, as if I actually mean something. As if somethings going to happen if we keep "talking". But there's always that sense of doubt.

I am good enough? Pretty enough? Smart enough? All those irrational thoughts of uncertainty. Insecurity swells up like a mosquito bite and itches with it's annoyances. Am I just being used, or do I actually mean something to you? Will you call now that you have my number? Are you going to text me? I just don't know. I hear horrid gossip about you. It's just gossip right? You don't just "talk" with every girl? Yet you admitted your not one to date, but still you lead me onto thinking something could happen.
Well beautiful boy, I comprehend the fact that you believe you are something. Yes, you are undeniably gorgeous, but I know deep down past your little ego you have going on, that you need this. This feeling of being able to call whoever, or to get whatever girl's phone number as you please. As well as the attention you get from girl's and all the flirting that's involved. You need it all. Otherwise you wouldn't have given up on me when I decided not to talk to you after you asked for a picture of myself in my under garments.

Pathetic.

Well beautiful boy, I actually have a mind and think for myself unlike the girls who press send on their phone just so you can see them half naked. You only stay interested for so long, I'm sure you break their fragile hearts. You didn't break my heart. I wasn't in love with you.

I'm glad I deleted your number from my contacts on my phone. You needed me, you said once, because you missed me. Well I sure as heck don't need a guy who just messes with girls and drops them as quickly as the fashion in New York City.

You may have beautiful short brown hair with those dazzling hazel -yet light yellow looking- eyes, but I have long brown hair with the most pristine blue eyes that on occasions turn green, and if you look close enough there's what appears to be a freckle in my left eye and not the lightest bit of yellow is ever there.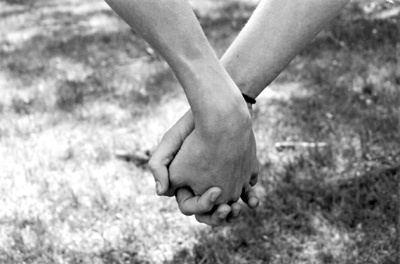 © Alexa T., Pompton Plains, NJ