Bad Choices...
May 31, 2011
Friday, May 13, 2011 seemed like a regular Friday night. My friends picked me up around 10:30 pm and we drove around looking for something to do. We ended up at a small party doing the "usual". That night I got home around 2:30 am. Not feeling well I sat on my bathroom floor when I received a text from my good friend Jesse who lived in Utah and was my cousins best friend. That night he asked me if he could take me out on a date when I went back up to Salt Lake, but I said ? no. Never did I think that would be the last time I talked to him. Jesse was so full of life always smiling and making others laugh.

Jesse was 20 turning 21 on May 23, 2011. We were planning on going to Electric Daisy Carnival in Las Vagas together he was even going to help me out by buying my plane and rave ticket. He had gotten a new job and was doing very well and had been planning on buying a new car. Unfortunately Jesse had been a heroin addict and had been to rehab multiple times trying to over come his addiction.

Most of the rehab centers are strictly voluntary, I believe there should be mandatory centers where heroin addicts and other drug addicted people are taken to by force and placed there until they over come their addiction. Most of these addicts are fearful of over coming their addiction but they desire to, especially when they have people who care about them. Of an estimated 113 million emergency department (ED) visits in the U.S. during 2006, the Drug Abuse Warning Network (DAWN) estimates that 1,742,887 were drug-related. DAWN data indicate that heroin was involved in 189,780 ED visits. From 1997 to 2007, the number of admissions to treatment in which heroin was the primary drug of abuse increased from 235,143 in 1997 to 246,871 in 2007. Heroin admissions represented 14.6% of the total drug/alcohol admissions to treatment during 1997 and 13.6% of the treatment admissions in 2007. The average age of those admitted to treatment for heroin during 2007 was 36 years. In addition to the effects of the drug itself, users who inject heroin also put themselves at risk for contracting HIV, hepatitis C (HCV), and other infectious diseases. Approximately 70–80% of the new HCV infections in the U.S. each year are among injection drug users. Heroin/ drug abuse is quickly rising degrading society. If people who used drugs were forced into a rehab center then many wouldn't even start because it would be pointless to start if they knew that they would be forced to a rehab center. I also think that the government should enforce the law on "hard core" drugs such as heroin, cocaine, meth, etc. I'd rather have seen Jesse in a mandatory rehab center or in jail than to have lost a good friend and seen the pain his best friends Anthony ( my cousin), Connor, John and his family went through.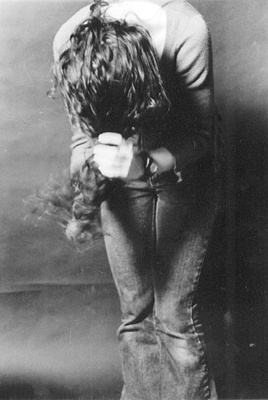 © Cerys W., Marblehead, MA