Death and Buttercups
May 7, 2011
Sometimes something will happen that makes us rethink our whole life.
Someone close to me died the other day. I was with her when she died. I stood and cried over her and told her I loved her and that I missed her. They dragged me away and I couldn't understand why. I didn't want to leave. Didn't they understand that I wasn't ever going to see her again? Why wouldn't they give me a few more minutes with her?
I only wanted a few more minutes.
When we drove away from the hospital, I became very scared.
I didn't want to forget.
I forget everything. I have a bad memory and I was so scared I would forget her. It hurt to think about her, but I had to. If I had forgotten her, she would have died completely. I could keep her in my memory.
I went to school the next day. I could have stayed home, but I didn't want to be left alone with my thoughts. Class was easy; I concentrated on my work and didn't even think about anything for a few hours- it was a huge relief from my now constant grief.
I cried for a while when I got home.
To be honest, it was a little more than a while.
It got me wondering,
Why do people cry over the death of a loved one?
Is it because they miss their deceased loved one? Do they feel sorry for themselves, or abandon? Or do they cry because someone's death forces them to see the future and realize that even they must die someday?

Death is a crazy thing.
It makes us look at ourselves in a new way, a way that makes us think over our life.
Life isn't forever- it may be the longest thing we have but it will never wait for you. It can be taken from us in so many ways, so suddenly and unexpectedly.
Is this how you want to die?
Think about your life. Is there anything you might regret leaving unsaid? Life can end any second and you need to accept that fact.
This is harder said than done, if I were to live as if I was about to die, I wouldn't survive past a week. But you can't regret anything. Never regret anything.
I'm trying my best to, and I suggest you do the same.
Sometimes all you have to do is tell someone you love them.


I just want to say how much I miss you.
I really, really miss you Buttercup.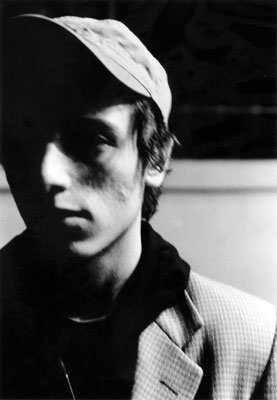 © Ariel L., New York, NY