Everything Happens for a Reason
April 27, 2011
I believe that everything happens for a reason.

When I was young, not many things made sense. Why was Dad so good at Dominos? The game didn't even seem that hard, and that's coming from a 4-year-old's perspective. Dad placed the Dominos upright and close together in twisted rows of impressive looking shapes, and then I would take my turn and try grabbing one of the Dominos from the figure. The game was short lived. The second my clumsy kid hand touched a Domino, I'd shut my eyes tight so I wouldn't have to see the rest of them ripple to the ground.

As I got older, the "why" consumed me. I spent more time trying to figure out "why" I took that U-turn, or why we didn't win, or why I stepped on glass, that I ignored what was happening as a result of those occurrences.

It was only until my cousin's family discovered their newly renovated house was built with Chinese dry wall that I felt that some things must happen for a reason. My oldest cousin, Rachel had plans to go teach English in China the following school year. Whether it was out of anger and spite or God's workings from above, Rachel changed her teaching destination to South Korea and, essentially, out of harm's way from the earthquake that devastated parts of China that she would have taught in that year. If the Chinese drywall wasn't there, Rachel might not have been either. Sure, the circumstances might be a long shot, but this is what I believe.

Looking back, I know now why Dad was so good at Dominos. He thought he was setting them up for me to knock down; but I believe he was setting them up for me to find out "why." I now take the Domino theory to heart. I find comfort and hope and assurance in knowing that there is a reason, a purpose yet to come, behind every action and event that takes place.

When it was my turn to play Dominos, I used to close my eyes and anticipate what would happen next. I live with the same strategy: each move I make I make knowing that how things fall in place are how they are supposed to be, except now, I keep my eyes wide open.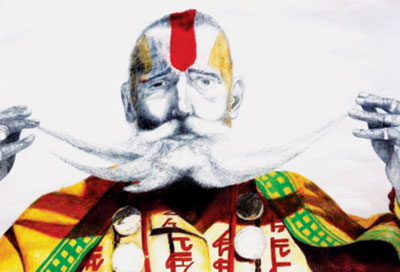 © Luke K., New Orleans, LA