Nothing's real til it's gone
April 20, 2011
I guess I will never understand life. At a certain point in life, you may truly believe you know the definition of life. You may think you've got it all figured out. And honestly, you probably feel on top of the world. But sooner or later… you'll realize that you have not the slightest clue.
In this world… Things change. People change. It sucks. A whole lot actually. I am one who despises change to the max. But it's inevitable. I can't stop time. I can't stop my heart from feeling a certain way. I can't stop someone from leaving. I can't stop someone from getting older. I can't speed up time to get older. I can't stop someone from moving on. I can't stop the rain when I want sunshine.
In life, you realize there is a whole lot of stuff you CANNOT control… and that's all your mind really sits on. And that is exactly the problem. Think about what you CAN control. Which is simply your happiness. Every bad thing that happens, really has a good thing behind it. It's just hidden underneath all of its ugliness. Find that good thing and grip onto it. Learn from your mistakes. Think happy thoughts even when it may be harder than ever, but know that it's okay to cry. Be with the people you love and cherish them always.
Honestly, majority of the time… you find who your real friends are when you are going through the roughest times in your life. People who you thought were completely genuine. People who you thought you could trust. People who you thought understood you. People who you absolutely adored. They start to slowly flake out on you. They begin to not even bother saying a simple hello. They stop returning your calls. Stop caring about you at all in general. You realize everybody who really was never your true friends in the end. You realize the people who just used you for when they needed help, but could never do it in return. You realize all the selfish people in your life. But really, you learn the absolute best thing. You learn who the people are that really do care about you. The people who would do anything for you as you would do for them. You learn the people that are worth putting an effort in to keep them in your life forever and always. And I learned who those people were in a matter of days. Those people, mean the world to me.
All in all, just follow your heart. Waiting is never a bad thing. Forgive, but never forget.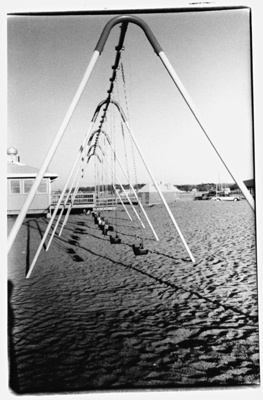 © Gina M., Marblehead, MA