I Have a Friend that has Leukemia
April 13, 2011
I have a friend that has leukemia and as of now I don't know if it's the good or bad kind. Any kind of leukemia is bad but the "good one" is always curable...I hope. I just found out today when my dean told the whole 8th grade that he has leukemia. When my dean said those words the whole room went dead quiet. It was so quiet you could've heard a pin drop. No one cried but everyone's mouth dropped to the floor and everyone had to cover his or her mouths. But I was thinking the same thing that everyone else was, that were all going to cry at home. To think that just minutes ago we were all thinking that we were having an assembly on people drinking in the grade but no it was about my friend who has found out he has cancer. But we all thought that it was about drinking because why else would a health teacher, nurse, and counselor be there if not for that. We were all DEAD wrong. I sensed that my dean was going to say this a little before he did because it took him a long time to pick the right words out then it would have if it were about drinking.

The last time I saw him was during gym when we were playing colored games (games where we have teams that are different colors and we play against each other). He was on the green team and I was on the red team and we were walking to the field where they were playing lacrosse. He looked very pale, was coughing A LOT, and looked really tired. I asked him "Why are you at school when you're coughing and look so sick?". He said "I had to come to school my mom wouldn't allow me to stay out of school another day". I replied by telling "Don't worry you'll get better all you need is rest". After that we walked in silence for the little bit more of travel we had we joined everyone else who was playing. When I looked where he was on the field he just walking or stood in a spot because he was so tired. When people got mad that he couldn't catch the ball they yelled at him not even caring when I said "Don't yell at him he's sick". But they didn't care they just went on with the game.

Its heart breaking when you find out one of your friends you've known since kindergarten is sick with leukemia. And like always you never expect it and never think it will happen to you or a person you know, but it does. I'll just have to pray that he gets through it and that I don't have to lose a friend to cancer at such a young age. You would just think that a person that goes to one of the best schools on the east coast and has lots of friends wouldn't get this disease. And you know I've seen all the movies with the people who have cancer die or live but you know you rarely see the impact it has on their friends, only their families.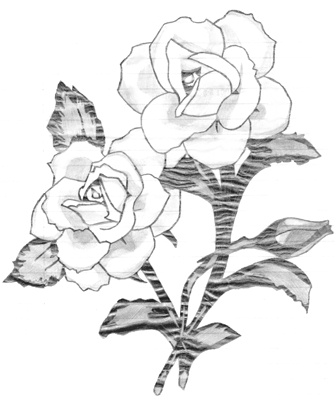 © Christy P., Providence, RI