The Life Not Taken
April 19, 2011
Darkness. Loud Music turned to white noise muffled by pops and screams. Flashes of light appear and shatter the mirrors, shatter my mind, shatter my confidence, and piece together my anxiety. Where do I go? Do I run? Do I stay? Will I live?

It was a cool summer night in August, my freshman year of high school just around the corner. I was determined to get the best body I could in the few short weeks of freedom I had left. I headed to the gym, alone. The Latin Heat dance class was filling up and I waited by the door to claim my respective spot. Right in the back, just hidden enough so no body would notice my two left feet. It had only been a few minutes that I was going through the steps with the other women, none under the age of 25, except me and my innocent 14 short years. In my 2 by 2 corner of the studio, a man politely excused him self behind me and set down his duffel bag. Little did I know, his duffel bag contained hatred, self loathing and a whole lot of death inside of it.

The bright lights of the studio soon turned to darkness trapping us 30 women inside a glass chamber of danger. "POP! POP! POP!" the loudest noises I've ever heard dropped my stomach to my knees and pounded my heart out of my chest. I snapped my neck to the source of the noise. Six feet behind me stood who I later found out was George, a culprit of a brutal murder suicide. I froze as we made eye contact. My eyes shifted from his to the barrel of him 9 mm shotgun and back. POP! The bullet flew past me, the shell grazing my neck. With my feet like lead, I wait patiently until he turns to his next victim. As soon as his full head of hair on the back of his neck faces me, I turn towards the glass doors and flee into the freedom of the gym lobby. Silently, I fly though the main doors and out into the parking lot. Soon followed by many other gym goers, I float to the upper parking lot and into a near by restaurant. Out of breath I order for the host to call 911. I then found a nearby storage closet and locked my self in it. I called my dad on the restaurant phone as my purse was left at the scene. After what seemed like hours, I was escorted to my dads blue Jeep. I was then ordered to go to another restaurant for questioning as I was a first hand witness. Soon after arriving, I was sent back to the gym for on-scene questioning. As I passed though blockades and hundreds of cop cars, a detective took me into a private room. Stepping over puddles and trails of blood, I made my way into a back room of the gym where I was asked to recall every detail, and even to identify the body of the killer, which I immediately declined. After being released, I was awake for days, afraid that the other shoe would drop, and it would be mine turn to go, as I barely escaped death. Now over a year later, I have recovered from the physical strain that this incident has put me through, yet I am patiently waiting for the emotional and mental pain to subside. I had escaped death, I was the life not taken, and I am thankful.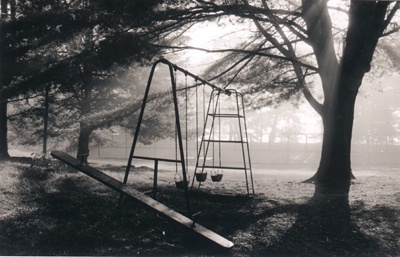 © Steve S., Marblehead, MA