Ready to Write
April 5, 2011
It's easy to write about vague, grossly personal feelings and flat characters who only disappoint. Writers of all calibers can do such things. Instead, a good writer creates art that cannot easily be matched – eloquent words with rich layers of developed protagonists, dialogue and, my favorite, themes. This inevitably involves a great deal of time spent in solitary confinement, focusing exclusively on crafting a meaningful yet readable piece. True literature also requires the critique and advice of countless colleagues and professionals. After all, anything worth taking time to read takes ten times as long to materialize.


When I truly began pondering writing as a career, my level of dedication wasn't lacking, just questionable – unsettled. Deciding whether I wanted to sacrifice such time and money for my lifelong passion without some amount of guaranteed success felt like standing for the first time on the edge of the high-dive at the public pool on a painfully busy day – scary, because one never knows just how she might hit the water; but also because climbing back down the ladder would bring with it the kind of regret that steals sleep.


Do it, I told myself. Don't think about, just jump. So, I took a deep breath, plugged my nose, and flung myself into the air, completely unprepared for the hard, plentiful, and ultimately gratifying world of writing. Sure, it was cold at first. But it was refreshing, and it was no more than a few minutes before my land-born body took a remarkable liking to the water. Sometimes I wonder how I've made it this long without growing fins. Consider the fact that I'm seventeen, and it's even more exhilarating. I've got an entire lifetime of growing and learning ahead of me, and for it I have one abiding wish: to make some kind of splash in the wide, inexhaustible sea known by many as creative writing. I can't think of a better way to dedicate my precious minutes, from this one until my last.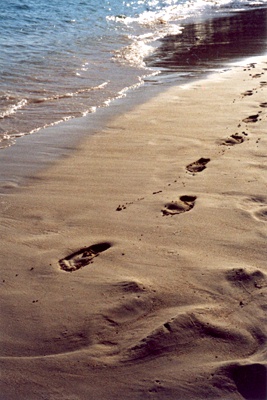 © Ashley B., Potomac, MD