I Hoped
February 17, 2011
I sit in class as though in a daze, staring straight ahead. My eyes water, and I have to blink back tears.

I should've known, right? That this would happen? That he'd hurt me? Is it really that easy for someone to overlook me? To move on? To not want me anymore?

Tears well up and I close my eyes. I don't want to cry. Not here. Not now.

I thought he would be different. I know that every girl who's ever been hurt thinks that about someone, but I hoped. I hoped.

I try not to think about it. I dig my fingernails into my wrists to feel that sharp bite of pain. What did I do to deserve this? Did I chase him away? What about me made me so undesirable?

Months. Months of learning about each other. Months of being right for each other. He told me I was his sun. Was it all a lie? Was it just some game to see how easy it is for me to fall for some one?

I pull him to me in the hallway and hug him. Just seeing his face makes me want to cry and tell him I love him.

But I don't.

I let him walk away the way he's letting me.

Is this the way it should be?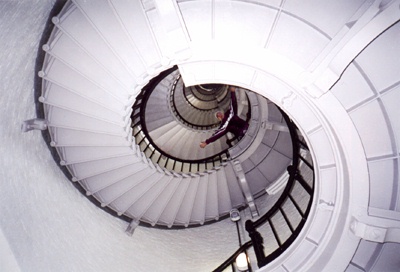 © Andy G., Phoenix, AZ