Where I Stand
January 3, 2011
Your deep green eyes scrutinize the world down to a "t" yet your gaze penetrates right through me as if I can't be seen.
Sound reaches your finely tuned ears that hear every pitch—high and low—yet every word I scream at you, you never know.
I would suffocate if I held my breath waiting for any response for I hold only the presence of empty space,
Space defined by you to be the essence of nothing, a nothing that doesn't exist for you or your future.

Your mouth moves to every thought within, ignoring that words spoken true are the heart of value never to be poisoned with the slander of lies,
Can't you understand delight comes with the silence of learning what there is to know for only in silence can one hear the lessons of everyday
Lessons you discard, choosing instead to believe that a lack of vocalization is a token that thoughts are just as quiet, that my words are just as meaningless
What little opinions I freely speak hit a wall before they're ever heard as though my mouth moves without me saying anything at all.

I stand right in front of you with nothing to block your view yet you remember nothing of what I do—nothing of what I ask of you
I've become the ghost of a dream forgotten before morning with not a trace that I'm here—not a sense that I feel
Love—sympathy—pain—joy—emotions of living every aspect of life, of experiencing every moving sight,
Every tear cried for worst or best of time is the reality of this world that you are too blind to see, too blind to know that perception starts with the sensations you continue to block.

If light shines down it's not where I stand for I'm cloaked in shadows so dark I've become one, one who looks in through a window
From the outside I stand frozen by the snow and burned by the sun,
(Which respectively are the cold shoulder you present and rumors you spread without evidence)
This is where I am, waiting for you—for someone—to notice that I see and hear and feel therefore I must be real,
Real enough to be seen, for my words to be heard, even when they come from the shadows where I stand, solid as I know I am, here.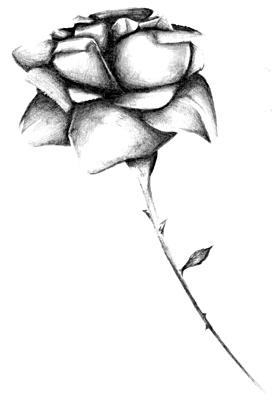 © Yisrawayl G., Philadelphia, PA