The Broken Man on the Sidewalk
January 11, 2011
I saw him, and he saw me. Sunglasses, nice clothes, hair cut to par. His handwriting was neet, so I knew he had to have had schooling of…some kind.
Single Father, two children, please help. I don't drink or do drugs.
His little cardboard sign threw me off. There was no way this man could be a beggar. He seemed like a business type who was in casual clothes. But the sadness that gloomed around him was overpowering. This place made him a tortured soul. I, on the other hand, never really trusted beggars on the street. Panhandling fraud was big these days, and for all I knew he was a good actor. But still, I think of the sad man I saw. Broken on the sidewalk, waiting for a miracle.
A miracle that we were all waiting for.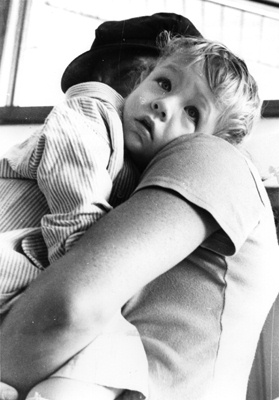 © Ali D., Cincinatti, OH