My life in soccer
December 16, 2010
Experiences with soccer

Chapter 1: My life in Soccer
BY: Ross E. Soccer, if it doesn't reach out and grab for me then I reach out and grab for it, I know I will always love the touch of a ball at my feet. I am Ross Enlow, and this is a story about my life in soccer. I am a twelve year old seventh grader at UCSD( Unalaska City School District ). I have curly red hair, I'm of average height for my age, and I have big feet. I'm white but I'm not just white, I'm Alaskan white. Almost every day I live by the same routine; wake up, go to school, go home, eat dinner, go to bed, pretty boring huh? Well almost every day I just want to play soccer. My feet ache to play soccer and get better at it, I only wish to be a skilled soccer player but I can never find the time. Recently I have had a broken foot so that is preventing me (if you asking me, it's depriving me of soccer), from playing soccer. I've always wondered why nobody enjoyed soccer like I did but then I started to realize how popular soccer is on this island. The recent graduates of 2010 were probably the most passionate about it. Almost the whole class would play with each other and sometimes invite Rex (my best friend) and I to play. I started playing soccer when I was in either kindergarten or first grade, but at the early ages of about six to nine, I played any sport not really sure which one I liked the best. I am still playing soccer at the public rec center, but just recently I quit playing basketball because I am just not a good basketball player. People always ask me why I don't like it and I tell them that I am just not good and I always embarrass myself. Then they would tell me that, that's why you practice, but I just don't think they understand. I guess when it comes to basket ball I sort of feel like I let some people down, but when I feel down I just go and play soccer. What little kid doesn't play soccer when they're kids, but what I noticed is that only so many of those little kids are still passionate about it when they're older. I guess I'm one of them, but I don't know how long that will last, I'm hoping my love for soccer will last until I die. Around last year, possibly two years ago I realized how much I enjoyed soccer. I felt like soccer was something I wanted to do, but it wasn't something I was born to do. Through my eyes I felt like there are some people who are born to do it and some people who have to work for it, I feel like I'm one who has to work for it. I don't mind working for it, but I know it is going to take me longer to reach the skill level of people older and younger than me who are naturals. Almost every chance I get I take the opportunity to play soccer but I don't get a lot of chances to play outside which is a weird transition after winter. Whenever I step out on a field or a court to play a soccer match I guess you can say I take it more seriously than some or most of the other players. I just think that soccer is a sport that you must respect. To me it's like a piece of art, wonderful to look at, fun to watch, and beautiful from every corner. I feel like a teen age girl going to her first pop concert when I watch soccer, Soccer teams are like my boy bands, you don't know why you like them, there is just something about their voice that makes you melt, that's how I feel about soccer. There is just something about soccer that makes me excited, possibly because I am talented at it from my eyes and I feel like it is my hobby or thing, like other people have their basketball hobby or skateboarding or whatever else. I feel like soccer has affected me in many ways. I feel like it has given me a new hobby to play or think about when I'm bored. It gives me topic to make new friends with and socialize about. I have made many new friends threw soccer, that's one of the reasons I love it. Soccer has changed the way I think about life. It makes me think more detailed about what I do and my movements. I also feel like it has given me a more respectful attitude, because they take nothing else at the soccer camp. In my opinion I think I am more disciplined, and I think that cause I have noticed a difference from last year school wise and with my parents. I never thought I would enjoy something as much as soccer. It feels so good to let some steam out some times or just play with some friends. As a kid watching movies and tv shows I thought it was cool how people decorated their rooms according to their hobbies. Just recently I have started to do that. I have hung up and England flag because I love the England leegs and the England national team. This summer I went to a Seattle Sounders soccer match and I bought a scarf and foam finger there that I hung up both in my room. I still try to find little soccer accessories that show my love for soccer like calendars, key chains, and other little knickknacks. One of the things that makes soccer so interesting to me is the amazing things you can do with a soccer ball. I love it when some soccer players with tremendous amount of skill take juggling the ball, curving the ball, and the game of soccer to a whole new level. Juggling a soccer ball is when you keep the ball from touching the ground by arrhythmic touches of your foot, thigh, head, or shoulders bouncing it around. I think the thing that appeals to me through soccer is the fact that it can be rough, you get to kick something and you get to use your feet. I have never been very coordinated with my hands but in my opinion I am good with my feet. I Love the fact that you can be rough in soccer, I never like basketball because I always fouled out because I was too rough, but that's not how it is in soccer. I have always been a rough person and I can't really find a way around it, but I guess it has given me an edge and a reason for the apposing team to be a little worried about how the game would turn out. One of my favorite player's; Wayne Rooney, is a feared player because of his roughness and that give their team an edge. My feet are my favorite part/limb of my body because of the things that they can do. They can kick a ball, they propel me when I swim, they keep me balanced, and a lot more, but they main reason I like my feet is because they help me play soccer. For some reason I have always been a little more comfortable using my feet than my hands in sports or other athletic situations like running, soccer, or NYO were I'm best at the kicks. I don't know why it is but it just feels easier to use my feet. I think the thing that appeals to me through soccer is the fact that it can be rough, you get to kick something and you get to use your feet. I have never been very coordinated with my hands but in my opinion I am good with my feet One of my favorite players is Rhinaldino, because of the way he handles the ball in the game. You never know what he is going to do next with the ball. He plays like a painter with his canvas, so fluent and already planning so far ahead but still just living the moment. When he is heading for the goal he's like My second favorite soccer player is Christiano Ranoldo. He plays for Portugal, and Real Madrid. He is known to be the world fastest soccer players being able to out run a sports car in an obstacle corse. He is a remarkable striker. Being able to send a well over fifty mile per hour kick from about thirty to forty yards out from the goal. Another one of my favorite soccer players is Lionel Messi. He is by far my favorite, playing for Argentina and Barcelona FC. I found out about him when one day I was watching a soccer match on ESPN and when I was watching the Announcer said, " And Lionel Messi with the ball!" I had no idea who that was but as I watched him take the ball past every defender in such an artistic way nearly sprinting across the whole field and he ended it with a magnificent goal. Ever since then just hearing his name makes me want to play soccer. Last of all another one of my favorite soccer players is Wayne Rooney. He plays for England, and Manchester United. He is a huge bulky, fast moving, man who is airborne half of the games. He is a very skilled striker that can kick a soccer ball extremely hard. Because of his aggressive attitude while playing soccer Manchester United is a feared and loved team.. This summer I went to my first camp, a soccer camp. It is called Peter Fewing soccer camp. Peter Fewing is a famous soccer player who once played for the Seattle sounders, but now he sometimes announces for Seattle sounders soccer matches. The camp is located outside of Seattle in the woods, so it is an actually camp. For my first camp I stayed overnight for three days, and they were the best three days of my whole summer. To me it was like a fantasy camp. I could have spent the rest of my summer there. The schedule of the camp was to wake up at seven a.m. and get dressed. Then you would go out to the field and stretch, and then you would go to the mess hall and eat breakfast. Their breakfast was the best I had ever had. Their milk was this some kind of ice berg milk that was the best milk I had ever tasted. For breakfast they would always make something that was delicious, like biscuits and gravy, sausages, eggs and bacon, toast, waffles, pancakes, and more. After breakfast we would go back to our cabin and change into our soccer gear, we had about five to ten minutes to do that. Later we would all line up for the bus to take us the soccer field that was just down the road. When we got there we would put our cleats on and then go to our assigned warm up sessions for our first soccer sessions of the day. We would run, kick, dribble and pass for our first session and by then it was usually extremely sunny or raining. I didn't mind playing in the rain, sometimes I prefer it. After that we would take the bus back to the camp, have about ten minutes to ourselves, than go eat lunch. Lunch was always good, I cannot remember what we would have but I do remember that it was really good. Then We would have about five to ten more minutes to ourselves to get out soccer stuff ready again, and after that we would go back to the buss. Once we got to the field we would once again get out our soccer stuff on, but this time we would have about six different activities that we would rotate through for about two hours. Afterwards we would take the bus back to camp and we would have about one-two hours before dinner to just roam around the camp. There was a store there that you could buy stuff from which my friends and I would usually do, we would buy stuff like Gatorade, cheese crackers, and fruits. Then for dinner we would always eat something delicious like spaghetti, other noodle dishes, burgers, and more. Once dinner was over dinner we had about ten-fifteen to lay down, or do whatever. When that was over we would get on the bus for out final soccer session of the day. For the final session we would play a little world cup. Little world cup is where we are all assigned a team and then we picked a game. Over the three nights we would play matches and decide who was the winning team, my team almost made it to the finals. We would do that for about two hours, and then head back the camp on the bus. Then we would have more time to roam around the camp and buy from the camp store. After our "free" time we would have camp fires or play a game of capture the flag. After capture the flag we had about an hour before we would have to go to bed at eleven, and that is the schedule of the camp. I really enjoyed that camp, I plan on going back next year for the five day camp. Like I said, the soccer camp was like haven to me, three tow hours sessions of soccer, meeting new friend who have common interests, eating awesome food, big games, and smoars. This summer along the with soccer camp I went to my first real sporting event, a Seattle Sounders soccer match. The soccer camp was the best three days of summer, but the night we went to the soccer match was the best night I have ever experienced. The whole feel and fresh grass aroma of the stadium and other Sounders fans was just amazing. Once we stepped out into the bleachers the sight of the field was just jaw dropping, I couldn't believe I was actually there. For my first Major league sporting event we had awesome seats, the seats were fight above the place that people enter into the arena. I felt so at home there, I wish I could of spent the rest of the summer there but I guess that just going that one for my first time made it so much more special. When the sounders stepped onto the field the crowd erupted. My older brother told me to watch for a player named Fernandez. Fernandez had recently been traded onto the sounders, he used to play for Spain's national team like in the world cup. It was a pretty big deal to have him on their team and I'm pretty sure everybody was excited about it. Between then and when the games started there was a bunch of ceremonies and stuff, like presenting the gold scarf which is given to a select few because of their tribute to the sounders. Then when the game started I was just zoomed in the whole time not paying attention to anything else. There was a couple close calls like when the other team; Houston Dynamo, scored but it did not count because the striker was off sides. (Off sides is when the striker received a pass when he was a head of all the defending team). When the Sounders finally scored it was about ten minutes after the second half had started and when he scored, the whole entire crowd erupted with cheers and happiness. After that had settled down they had put Fernandez in because he was not a starter. Once he got in the whole rhythm of the sounders changed. Every pass and kick was much quicker and smarter. Fernandez was the fastest runner out there and at about thirty minutes into the second half he scored with a beautiful goal. The whole crowed erupted again and everybody was much happier because now it would be almost impossible for the Dynamo to ketch up. On the final whistle of the game the crowd cheered again, I could not believe it, the first time I went to a major league soccer match and the home team won two to nothing. It was the best night of my life. For a while now I have envisioned myself playing soccer in my future. Of course as a soccer fan and player I want to go pro and make soccer my life, but I know I'll have to work hard to do that because this island doesn't give soccer opportunities. My plan for my future is to play soccer in college, for two years I want to stay in the USA for college then I want to go to the UK for my last two years. I have no idea how I am going to do that but I just hope that I still feel the same way when I'm older and still pursue my soccer dreams that I have now. Right now soccer is one of my main focuses, one of the biggest things in my life right now. I have been inspired through soccer and transformed into another person. I want soccer to be my life, the thing that people know me for, something that will make me friends. I want to include soccer in most everything and I do and every chance I'll get ill incorporate it into my project or assignment or just life in general. Soccer has given me new likes and dislikes, and a new way to look at life. It has given me special memories that I'll never forget and tell my kids about. To me now soccer is a way of life and a new way to look at things. Soccer is my life.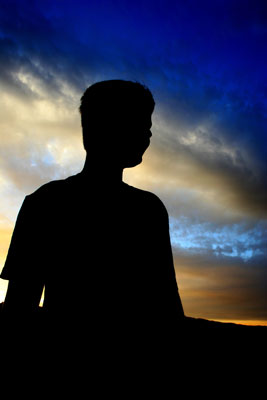 © Monica L., St. George, UT