Rock Music
December 6, 2010
Hello, my name is Roderick. I am an African American and yet, I love Rock music. Rock is not only for Caucasians. I like rock better than I like hip hop or rap. I would prefer to listen to Heavy Metal type rock. I started liking rock music when I was only 13, my first year as a teen. Now that I am fifteen, Rock music has a big impact on my life.

My favorite type of Rock music is heavy metal. I love how it's loud and it helps me express my feelings. I'm usually mad most of the time, so I listen to heavy metal songs to help me get it all out. It involves screaming, pushing, throwing, and jumping, but this is helpful and it keeps me in line. Hey, that's just apart of being a teenager.

Before I turned 13, I hated rock music. At that age, one of the best games that came out for Xbox 360 was Rock Band. This game has multiple rock songs, not all heavy metal, but they are awesome rock songs. I bought the special edition of Rock Band. That involves a Rock Band drum set, guitar, and microphone. That game changed my life forever. I now love Rock music. I still own that game today.

Rock music has a huge impact on my life. I love most of the lyrics in Rock music. Some of my favorite songs are Anyway You Want it, Young, and Mississippi Queen. Those songs express the feelings of love. I can really relate to there situations. The only kinds I can say I dislike are the ones that go against my Christian beliefs. The lyrics are good life motivations. I will continue to keep rock music in my life forever.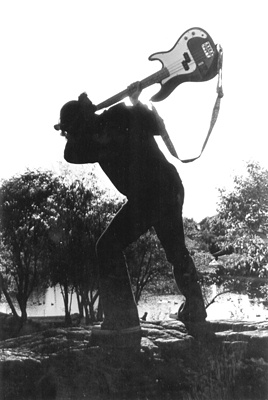 © Liz C., Marblehead, MA