A Blackout on Black Friday
December 12, 2010
3:30 A.M. I wake to the blaring noise of my alarm clock doing what it was designed to do, create a sense of alarm within me. After gaining some composure and realizing that I was not a simple hairy creature bumbling around searching for more innocent sheep to devour as portrayed in my dream, I began to dress for the occasion of shop till you drop madness of day after Thanksgiving sales. I woke my older sister and told her to get dressed for we were leaving rather quickly. Eating in a rush we managed to get out the door around 3:50 A.M.
4:45 After we managed to pick up one of my sister's friends to join us in this mayhem, we made it to the mall where the parking lots' were already brimming over with people who trying to get the amazing 'Big Sale' which we all know is barely a sale because the stores raise their prices weeks before the sale and then drop them again on the day of the 'sale'. We were going not so much to get anything in particular, but going just for the atmosphere and watching the interesting people who happen to come out from the woodwork on black Friday.
12:55 P.M Going through so many stores that you could only imagine what we've been through, and all of the bags weighing down on our arms and legs, it was unanimously decided that it was time to head home. We stopped for a quick bite to eat at one of the Chinese food stands inside the food court. Walking by the food court and taking a whiff of the wonderful smells wafting through the air it's hard not to stop and take a bite of all the wonderful food offered there. I don't know what it is about Chinese food, but the outer cultural experience and the taste has always had such a positive effect on me. Eating this meal with my sister and her friend, having a good time enjoying the shopping atmosphere, the last thought that crossed my mind was that I could be killed today, but just like the words of Forrest Gump, "Life is like a box of chocolates, you never know what you're gonna get."
1:20 P.M We just dropped off my sister's friend, and we were now trying to find our way back home. My sister had no idea where she was going, so she called up her friend again and was trying to get directions back to our home. After telling her it is not a good idea to talk on the phone and drive at the same time, we pulled up to a stop sign. Driving 101, whenever there is a hill present at either side of a stop sign you are always supposed to double check if there is a car present or not. This stop sign just happened to have a large dip in the road on the right, and my sister forgot to double check the road. We pulled into the intersection and I looked to my right and saw a 1997 Chevy Lumina hurtling right towards us. I yell my sister's name, and everything goes black. Indeed as black as it could get on black Friday.
1:25 P.M. The car hit where I was sitting. I was in the back seat of the right side of the vehicle. We spun around 180 degrees and hit a telephone pole. I'm a physics buff, and the total g forces felt during this impact with car A going 20 miles per hour and car B going 60 miles per hour came out to a total of 12 times my own body weight of around 180 lbs. The human body blacks out around 8 g's so I believe my results were correct with real world events.
1:30 P.M. I woke to find myself in the back of the car, completely dazed and confused. My sister told me to get out of the car. I tried to push my door open, but the metal was completely pushed in, and it was definitely not going to budge. The window where my head hit was broken from the impact. I tried to pull my legs up and get out the other door, but my right foot was stuck. Somehow, I managed to pull myself free and hop out of the car. I wouldn't know this till after the crash, but the metal had pancaked around my right foot. My shoe is still in that car today, and my foot was unharmed. I stepped out of the car and my sister handed me her phone and told me to call Dad. I had severe brain fog, and could not see clearly, I handed back the phone and sat back down in the car. The driver of the other car was completely fine, and he came over and asked me if I was alright. I told him I was, and then I blacked out once again.
1:35 P.M. I awoke to people surrounding me bracing my back and my neck. They asked me questions like: What is my name? Where do I live? Who is president of the United States? I could think of the right answer but it felt like it took forever to finally answer them. The EMT's and Paramedics used the Jaws of Life to cut off the door and lay me on a back board. They then placed me on the care flight helicopter and put an IV in my arm and proceeded to get me to the ER as quickly as they could. They feared that I might have internal bleeding or a broken spine.
1:55 P.M. The Paramedics wheeled me into the Emergency room, and gave the Doctors and Nurses the lowdown of what happened. The doctors cut off my clothes and proceeded to do a complete check of my body. One of the nurses remarked that I had a very athletic build. I am a YMCA National Team Swimmer, and I train a lot. I gave her thanks and then she told me that we needed to get me down to another part of the hospital and get a CT scan to see if my back is okay, and to check for a broken spine.
2:05 P.M. After finding that I was alright, they moved me to the Intensive care unit, so that they could monitor me through the night. All my family came to see me, and I was grateful to see them. Their smiling faces brought a smile to mine. My parents stayed with me throughout the night, praying for me the entire time. From the beginning of the crash leading to me being in the hospital, I had this warmth all throughout my body, and I felt no pain. I believe God was watching out for me.
8:23 A.M. The doctor came in to check me out this next morning. After waking up I felt like I had been hit with a car. Which essentially I was! The doctor went through the normal checks, and told me I would be sent home within the hour. This doctor didn't know how I only had sustained minor injuries from the severe accident that happened only hours ago.
8:55 A.M. The hospital discharged me, I said goodbye to my nurse who had been very kind to me, and then my parents and I set off back towards our home, where only some time ago I never thought I would see again.

I didn't die that day because I believe God has a purpose for my life. I am grateful for this eye opening experience which has left a huge imprint upon my appreciation of my past and my future. We all have our lives to live, but just remember they can be snatched away at a moment's notice. So appreciate every moment you've been given on this great earth, for it may be your last.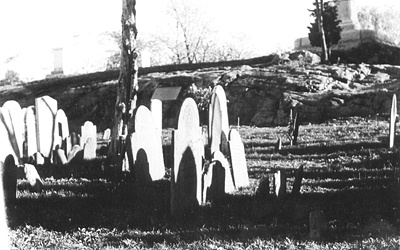 © Kimberly R., Marblehead, MA