Nail Polish
December 8, 2010
I believe in nail polish. I can paint, polish, and even recreate myself, in many different ways, feeling that I must find that one color that fits who I am. In hard times, when I feel like I must find a way out, I unearth myself by coating my fingertips with "Rusty Red"; the feeling of neutrality and easiness takes over me, a subtle dark shade like the deep mahogany of a cherry wood piano, but with still with a hint of light, hope. Or during the happy, carefree times, I bask in "Coral Lily," feeling girly and lively, while I shine like a pink rose soaking up the summer sun. There are also those days when it's rainy, and I just want a calm shade, that mixes into my thoughts -- "Clear Blue," describes it too perfectly. I have many colors in my spectrum each describing a different side of me like "Glitter Explosion," showing off my theatrical side, the prima donna in me, not afraid of anything. But on a deeper level, the act of painting my nails is a metaphor for so many aspects in my life.


I can hide my insecurities behind a fresh coat of paint, smoothing out every bump, to perfection. I can clip and file myself down to look as flawless as possible. I can even become a fake, hiding who I really am from the world, worried that they won't accept me. But in the end, when all is washed away, I am still me, the same person I was in the beginning, and will always be.



Knowing who I am and what I value are lessons that I have learned during the last two years. Transitions such as changing schools and starting over make me think of all the different colors of nail polish that I have worn in middle school. Memories of all those different colors easily surface to my memory as I reflect on the moment when I knew that change, the change that confirmed that I knew who I was, came upon me.



The familiar scent of cleaning products and meatloaf filled the hallway as all thirty of us clambered down the stairs, all wanting to be first in line. Lizzie, Becca, Annabelle, and I clung to each other as we whispered out the latest gossip and drama, as always, of who liked who this week, not that there was much to talk about, with twelve boys in our grade.


We took a seat at the far end of the lunch room, with steaming trays of meatloaf in our hands. The trays, dripping with water, clearly had just been washed as always. We buzzed about the food and what tests we had tomorrow, as always. A sudden, yet curious thought pushed its way into my head. Every day is the same; I have grown up here, with these people, every day of my life. The sameness of my everyday life frustrated me, and I questioned whether that was the right place for me, for me to grow and challenge myself. Was I supposed to wait for change or go out and find it myself?



I soon had a realization that I would have to make the change if I wanted one. The new school, was nice and new -- more rooms and people, but not all good people. While at my old school, I was constantly surrounded with familiar places and sounds, cookie-cutter families, no cliques, or mean girls. All in all, I would say that my old school was my family, and I soon began to miss them. At the new school, finding the right group of people to befriend challenged me. There were harsher kids, and the popular group, full of girls who felt that they must make everyone else feel inferior. During my time there, I found a group of friends who were just like me, people who accepted themselves for who they are, who loved living and laughing.



I felt my new family in the making, yet I still yearned for my old friends, my real family. I felt like I was part of a foster family. People who are there for you when you need them, but I still felt that they weren't the real thing. I will never regret transferring, for I prospered and challenged myself in so many new ways, new experiences that I never could have had in the school that I had grown up in. I decided to transfer back after I had passed my own test of whether I could stand firm like the lighthouse that braves the storm amongst new faces, places, sounds, and experiences.


Life can be challenging, but in the end, what counts the most is how you have dealt with it, not how well you hid it. I learned that change is good, bringing on new experiences and challenges. But what I had before was good too, enjoyable and familiar. I wouldn't change any of my choices, for all of them brought new experiences that will pay off later in life. I learned to realize how blessed I am for what I have, to value what is immediately there, and to allow change to come and impact me. My time at the new school taught me that I am not afraid to let the world see how I am, an independent woman who isn't afraid of change and is proud of herself for all she has accomplished. I believe in nail polish because it allows me to experiment, not changing who I am, yet highlighting different sides of myself.


With my nail buds clear, showing who I really am, a person who loves life, I know that I am a woman who is proud of herself for who I am. So I sit back, enjoy life, and put on a fresh coat of clear, but then again I'm not afraid of a little color either.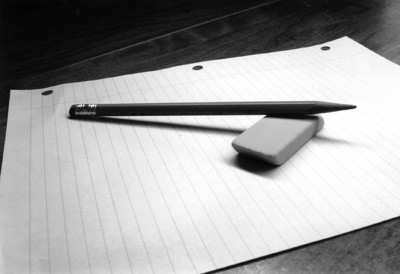 © Michael H., Mildford, CT