The Journey
December 2, 2010
This morning was a journey. Its November 22, 2010 and very dangerous outside. We started this winter season completely normal, lots of snow and it's starting to get pretty cold outside. As I'm writing this, I can hear the other teachers that are outside the classroom talking to each other saying how scared they were driving to work. Last night it rained, frozen rain, all over Alaska. I called my Aunt and Uncle in Anchorage, and they said the roads are frozen there too, and I also talked to my Grandparents in Nome and it rained there as well. It rained in Fairbanks, really bad, on top of the three feet of snow that has already fallen in the past month. The roads were glossy like glass, only if it were clear and as slippery as a freshly zambonied ice rink.
I dread walking to school every morning and this morning was no exception. I live right across the street from West Valley and my parents said that we have to walk since it's so close. They tell us that that's the reason they picked this house is because it's close to West Valley and U-Park so my sister can walk too, in the summer because it isn't as close as West Valley is. It took me and my brother five times as long as it usually takes us. Usually I walk along the side of the road because that's where the snow is, not the ice. This morning I couldn't escape the ice at all. No matter where I went, there was ice on the sidewalks, streets, and the snow, were I usually walk. I think it would have been easier to put on a pair of ice skates and just skate to school instead of risking my life with my shoes. Normally on the way to school, I only slip about two or three times but today I slipped pretty much every other step, I'm not very good with ice, and that's the reason I decided to do an inside sport instead of figure skating or hockey.

The last time that this freezing rain had happened was when I was in second grade, I think. It was really bad but I can barley remember. I think school was canceled then too. I think its funny that schools down in the lower 48 states cancel their school when they see snow on the ground, in some places, or if the temperature is 20 degrees. In Alaska, we cancel school if it gets too warm. Its bad when it gets too warm because the all the snow melts and bad things like this happen; we have roads that turn into ice rinks. Then the bus drivers refuse to drive and then there are about five people in each class because the whole school rides the bus except me and my brother who walks.

I kind of liked getting an unexpected week off from school but it wasn't only school that was canceled, gymnastics was canceled too. A whole week off gymnastics, not good, especially when you have your first meet of the season in one week. Another bad thing about school getting canceled, when we get back tomorrow, the teachers are going to slam us with so much homework! They have been talking about how short we are running with only about three weeks until finals and now were another week behind? Oh dear….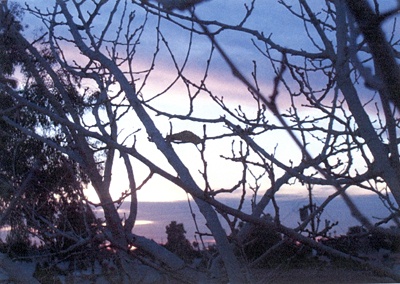 © Delia R., Phoenix, AZ