Life at its Hardest
December 2, 2010
Life's a road with many hills. Like everybody else, I've had my ups and downs. It seems, though, that there are more downs than ups. But you know what, life is the messy bits. Life is when you realize that you are actually doing some good in this world. Life is when everything falls apart and you have loved ones supporting you along the way. It wouldn't be called life if you skipped everything distressing; that's what makes you who you are today.
There are no answers in the back of the Book of Life; you have to find them. I didn't know the answer to my question, "Why do we move so much?" Instead, I have to find out that answer myself. My dad is a pastor and with his job comes sacrifices. He's had to give up his love for Idaho and move around. My mom has had to give up living close by our extended family. All of us kids have had to give up our friends. Family unity is the only thing that got us through our experiences. There is one time when we have really doubted whether or not we were going to be okay.
Imagine yourself not being able to pay your bills. Imagine walking through the grocery store, seeing fruits, vegetables, even macaroni and cheese, and know you are unable to get them. Imagine yourself as a 17-year-old that is overcome with grief comes with these sad times, knowing you can't do much to help the situation get better. Many times I have been in that situation; not knowing what to expect the next morning.
Yes, life is difficult. Yes, life has its ups and downs. But just because life gets a little tough doesn't mean you can't stop living. There are days when I want to give up. I know though that life may not always be a beautiful ride, but it's always beautiful. There are plenty of people who are worse off than I am and I've started to realize that. It's taken some time to be grateful to be at the stage of life that I'm in, but it's better now than later. Since I've been through a lot more than some 17-year-olds, I believe that I am a strong person. Having that will come in handy in the future when I actually begin to start my life, on my own. I know the strength I have in myself and I'm ready for whatever life may throw at me.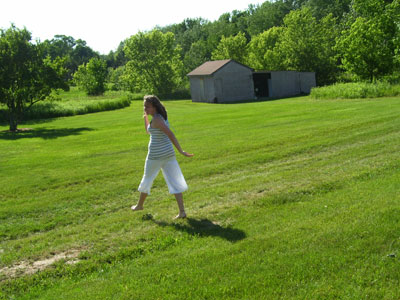 © Jamie Y., Alto, MI