Monday Mornings
December 1, 2010
(We all Know How it Feels on. . .)
Monday Mornings
As I slowly opened my eyes I could see the image of a smaller person. I couldn't make out the person, but as I opened my eyes wider I soon realized it was my little sister. Of course she was wide awake telling me to wake up.
"Liv, please, it is not time to wake up!"
"Yes it is! It is light out!"

"Liv!! It is 4:45 A.M; it might be getting light out, BUT IT IS NOT TIME TO GET UP!!"
"But I have been up."
"Well I have not, go back to sleep."
"Fine I will!" Liv stormed out of my part of the room.

It took forever for me to fall asleep again. Once I did, I soon woke up to the sound of a radio station that didn't come in. I rolled out of bed, and pulled the covers up over my bed. It wasn't exactly made, but it would do. The shower took a long time to get to hot. I hated Monday mornings.

After one of my "world record showers" at 56 seconds, and let me add that that includes washing my hair, shampoo and conditioner, thorough cleansing, and a full original version of my favorite song "Sweet Home Alabama." I looked at the clothes that I had laid out the night before; they were way to cold, to wear today. I dragged my slug like feet over to my closet, and picked out a pair of jeans and a jacket. My shirts were in my old room, so I shuffled down the hall to the room. The room was quite cold because my dad had turned off the heat.


Downstairs the chaos was bubbling of people trying to get ready for many different things. My dad going to Vassar to work, my mom going to here Veterinarian practice, Emma and I going to school, and Liv going to her pre-school.
I made toast I checked my bags, the toast popped up. I could feel it burning my hand till I got to a plate. The cream cheese was spread on like a smiley face, which was a good thing because when I was sad I put a frown face. I ate my toast and oatmeal quickly because I didn't want to miss the bus. I thought I would make a steamer, family recipe (steamed milk, frothed and with cappuccino flavoring.) I made my lunch and then realized it was time to leave, for the bus. I grabbed my coat and bag as I raced out the door into the freezing stone driveway.
I heard the whirring sound of my bike going down my driveway. The cold wind was making my wet hair feel like an ice cube going down your shirt on a winter day. But it was not winter, it was the beginning of atom and the leaves were just changing. As I turned onto my road, ahead of me I could see the leaves changing colors in the morning sunlight.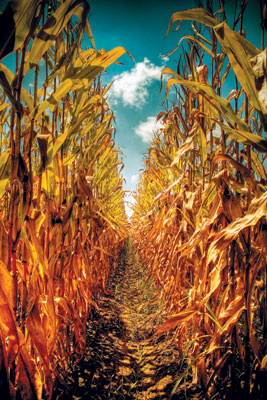 © Taylor M.