Dear Mother,
December 3, 2010
I love you very much and I know that you know that. But please forgive me when I say, that there is nothing you could ever do to make me "feel better." My friends are over 3,000 miles away across the United States. My education was doing great, I was headed straight for the honors diploma and now I have C's in two of my classes. I miss DRHS! I miss band...because the one I'm in sucks. I will never be happy here, so please stop trying to make me believe that I will.

Don't get me wrong, I'm not blaming YOU for all these things, if there is anyone to blame it's my father's stupid choice of a job. I know that you cry because you know I'm unhappy even though I tell you it's fine. But if I were you, I would stop that or you'll be crying for the next two years until I go off to college.

I guess what I'm trying to say is to get over it, because I love you. And when you came up to me bawling your eyes out asking how you could make me happy here, I didn't know what to say.

So, instead of telling you how I feel, I'm publishing it on facebook where you'll never be able to read it because I'm too much of a chicken to say it to your face.

Love,

Your Daughter.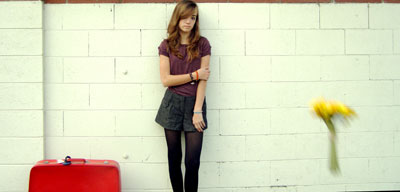 © Austin K., Studio City, CA