Forever My Inspiration
November 19, 2010
8:46am; First block of the day, air thick from the breathing of nineteen other students. Sitting in a desk, I attempted to keep my heavy eyelids from closing. Bookwork was the last thing anyone wanted to do on a dark, rainy morning, even the teacher.

One phone ring and heads began lifting off the tops of desks, all students in hopes of an early dismissal from their school day. Looking at the teacher's reaction, it was clear that something was wrong. Placing the phone back on the wall, she stood in front of the class, blank expression, pale skinned; "I have some terrible news for you all, Kyle, Sophomore here at the Academy passed away this morning at 4:03am at Umass Memorial Hospital."

April 8th, 2009; was the day I lost one of my very good friends to cancer. At the young age of 15, he had already battled luekemia for a year. Unfortunately, his immune system wasn't able to keep him going. I sat in that very desk for twenty minutes, attempting to comprehend what I was just told. "How could this be happening?" These words replayed in my head for what seemed to be a lifetime. April 8th, 2009; was the day I took it upon myself to live my life for Kyle. It's still clear to me that life as we know it, is too short to not take risks. Too unpredictable to not appreciate the things I take for granted. And too fragile to not strive for success in everything I do.

For the past year I've learned that sometimes it's easier to let the little things go, and to focus of the more important things in life. I've learned that I find the most joy in other people's happiness, and although I may not be perfect, I try to be the best person I can be.

It's safe to say that Kyle has played a huge part in who I am today. He's made me open my eyes to the precious family, friends and peers around me. And lastly, that everyday should be spent like your last, because life's too uncertain to not give it your all.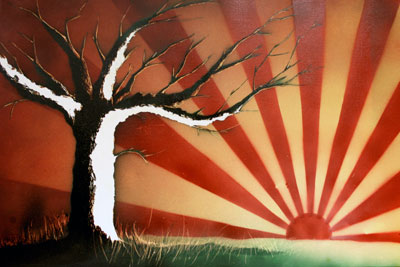 © Tomas C., Lakewood, CA