This Is Me
November 17, 2010
Walking through the hallways, I look different than most of the other girls. They're wearing Abercrombie and Aeropostale shirts with skinny jeans and Ugg Boots. Their makeup is always on to make them feel better about themselves.
Me? I'm just there. I'm wearing boot cut jeans and a t-shirt or even a sports jersey. My hair's in a ponytail, and I wear no makeup.
You know what? I'm proud to be who I am! I don't need anybody to tell me how to live my own life. I'll dress how I want to. I'll play football in gym with the guys instead of walking around and around that track. Best part is, I won't feel weird about it.
I won't feel weird if people tease me about my having a "boyfriend" because they say I'm the least likely to. Hey, I can be a hopeless romantic, but I also don't have to change who I am to get the guy to notice me. If you don't like who I am, that's too bad. Here I am world. Love me or hate me, I'm living by the words "Dare to be Different." It suits me just fine, because why blend in when you can shine?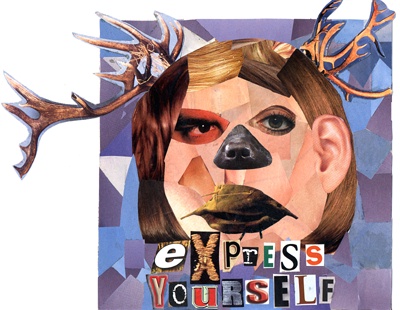 © Nate W., Arlington, IA