The Euphoria of Running
November 15, 2010
The clouds are milky white and soaring high above the ground. My slick new running shoes cut through the grass as my shorts billow beneath me and a cool draft breezes past my legs. School, grades, arguments--I'm leaving it all behind me. Then comes the pain. A cramp in my shoulder, a blister on my heel, and I start to pant. Air isn't as plentiful as when I first started the race, but the finish line is within my grasp. I reign in my power, all the strength I can muster, I'm flying now! My legs know no boundaries, time is at a standstill. My arms are pumping. The crowd's cheer is droned out by the thud of my heart and the rhythm of my stride. I take my final leaping step and collapse into a heap of exhaustion. I feel the sweat pooling on my forehead and I mop it up with my damp shirt. I have achieved greatness.

Running is immensely helpful, both on a daily basis and in the long "run." Running releases endorphins. When I am happy I am less likely to bother people. This improves my over all quality of life. Running is also an opportunity to vent my constant stream of energy. Using my energy helps me stay out of trouble in school. Running also promotes oxygen flow to my brain, further improving my academic performance.

Running improves my character. When I run I have to overcome challenges. It can be anything from hustling through that final hill or fighting back a nagging injury. Either way I have a sense of accomplishment that helps me build confidence.

There's something euphoric about feeling totally exhausted and continuing to run. Reaching that so called "second wind" is indescribable. Scientists accredit it to a sudden release of endorphins or when the body's supply of oxygen balances the build up of lactic acid. Some say it's just psychological. Either way, running has built who I am today. I hope thousands of other young people have the same opportunity as me. Running can change lives.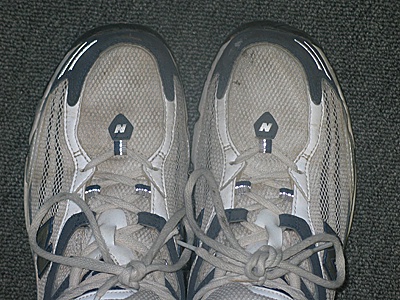 © Brian P., Phoenix, AZ